Experts say it is difficult to determine country of origin where most products are manufactured and sold, as part of a complex global value chain.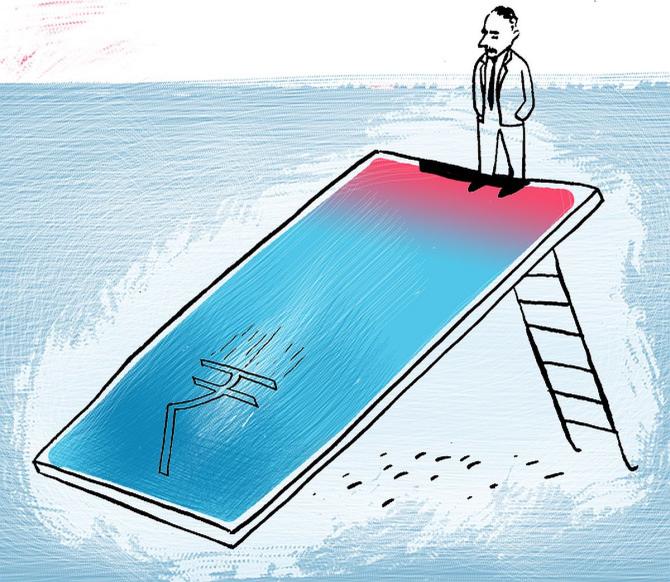 Online marketplaces and sellers on such platforms were recently taken by surprise when the government directed them to mention the country of origin on all listed products.
Against the backdrop of the Line of Actual Control (LAC) dispute with China, the move seemingly was to identify and highlight the largescale import and sale of China-made products through these platforms.
Both online marketplaces and sellers are now scurrying to meet the tentative deadline of August 10 to comply with the verbal directives.
But, logistical challenges and the absence of clear regulatory guidelines are hampering compliance, they add.
Experts point out governments insist on knowing where a product entering the country originates from, largely to check abuse of trade agreements, keep a vigil on anti-dumping activities, and help consumers make a choice.
In this case, the directive was not a fresh one.
In 2017, the government amended the Legal Metrology (Packaged Commodities) Rules, 2011, to make disclosure of country of origin, or country of assembly, or country of manufacture mandatory for any imported packaged product.
This also applied to goods sold through online marketplaces.
Industry watchers say there was no follow-up action from government departments since 2018 to check whether e-commerce platforms or sellers adhered to these regulations.
N U Subaya, partner, Dua Associates, says though the requirement under the legal framework was clear and unambiguous, enforcement of this requirement had not been strict.
The recent flare-up along the LAC put the spotlight on products imported from China and sold through e-commerce platforms.
According to industry estimates, on some online marketplace platforms, up to 70 per cent of products listed for sale are of China-origin.
The challenge before the government and industry is to fix this issue in a short timeframe.
The pet peeve of e-commerce players and sellers has been that apart from the amendments made in the Legal Metrology Rules in 2017, there has been no clarification from the government on how to implement the changes in the rules.
Experts say it is difficult to determine country of origin where most products are manufactured and sold, as part of a complex global value chain.
This is more so in the case of products related to the technology and electronics industry.
"This disclosure is impossible to do until the government lays down rules about how nationality of products is to be determined," says Rahul Narayan, advocate, Supreme Court.
This becomes more complex because sourcing of raw materials, their "assembly", and the "manufacture" of the final product may each take place in a different jurisdiction, he argues.
However, the current "country of origin" definition is determined by imposing a kind of standard rule, experts add.
Another issue faced by online marketplaces is that they are in no position to verify the accuracy of the country of origin information provided by vendors.
The rules do not make online marketplaces liable for inaccurate information given by sellers.
However, it is incumbent on them to meet certain conditions - similar to the due diligence requirements that intermediaries must adhere to under the Information Technology Act - to avail of safe harbour protection from liability for third-party content, points out Vaibhav Kakkar, partner at L&L Partners.
There is also lack of clarity on how the government will cross-check the claims made by a seller on an e-commerce platform on the country of origin.
Experts say the rules do not set out any specific methodology in this regard and the responsibility for the "correctness" of the declarations lies with the seller.
As of now, there is no guidance on how the government will cross-check the veracity of the information.
"It will probably rely on complaints (if any) made by consumer or inspections conducted by legal metrology officers," says Stuti Galiya, legal counsel at Khaitan & Co.
The government needs to strike a balance between economics and convenience of the country of origin labelling with the necessity of doing so, say experts.
"This can only happen through a dialogue with importers and retailers, as well as a study of pricing of different items," adds Narayan.