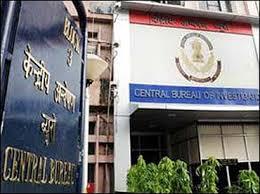 Finally, the Central Bureau of Investigation's probe into the Saradha scam is taking it to the Trinamool Congress' doorsteps.

The central agency is likely to interrogate four TMC MPs and one West Bengal minister in this regard.

"The political links are being probed. Several names have surfaced during the interrogation of Sudipta Sen and Debabrata Sarkar," a CBI source said.

"We are making a primary probe into the role two Rajya Sabha MPs and one Lok Sabha MP of TMC and one state minister.

"They will be summoned as and when the investigation requires their presence."

Earlier, Sen had alleged in his purported letter to the Central Bureau of Investigation that Kunal Ghosh and TMC Rajya Sabha member Srinjay Bose had blackmailed him, and he was forced to pay hefty amounts to them.

Both had refuted the allegations. Ghosh is currently in jail in connection with the scam.

Ghosh,
who used to head the media ventures of the Saradha before being arrested, had named TMC heavyweights like Mukul Roy, Subhendu Adhikary, state transport minister Madan Mitra in connection to the scam.
CBI had conducted searches at the residence of Asif Khan here, a close aide of TMC general secretary and Rajya Sabha MP Mukul Roy.
CBI recently had arrested Sarkar, an official of the East Bengal Football Club, and a city-based businessman Sandhir Agarwal. Names of Sandhir and his father, Sajjan Agarwal, figured in the letter written to the CBI by Sen.
Besides, CBI searched former director-general (armed police) Rajat Majumdar's residence and seized a few incriminating documents. Majumdar used to function as the security adviser to the Saradha group.
Although CBI is yet quiz any political leader, Enforcement Directorate, which is carrying out a parallel probe into the money trail of Saradha had earlier quizzed TMC Lok Sabha MP Arpita Paul and Rajya Sabha MP Ahmad Hassan Imran.
Both were associated with Saradha group's media arm.