The Central Bureau of Investigation (CBI) on Tuesday said it had closed its preliminary inquiry into a case involving the construction of luxury apartments just about a km away from Rashtrapati Bhavan by Edward Keventer (Successors) Pvt Ltd, or EKSPL, a subsidiary of leading real estate company DLF.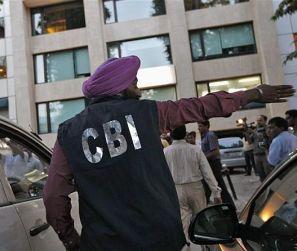 A CBI official clarified the agency had closed the probe as it found no evidence of criminality. "There was no quid pro quo in the usage of that land. It did not lead to any incriminating material to register a case in this regard," said a CBI spokesperson.

In July 2013, the agency had registered a preliminary inquiry into land conversion rights given to DLF (from dairy farming to residential purposes), acting on source-based information. EKSPL, owner of the land, was acquired by DLF about 10 years ago.
The property is under a perpetual lease deed since August 1942.

Swedish dairy entrepreneur Edward Keventer had founded the group in the 1890s. After Independence, RK Dalmia bought the group from the Keventer family.
The parent company, Keventer Agro Ltd, went through many management changes through the last several years.

In a filing to BSE, DLF said, "EKSPL was acquired by the company in a private transaction over a decade ago.
The requisite approvals have been sought, pursuant to court directions obtained after protracted litigation and by strictly following due process in this regard."

Though DLF's plan to construct a high-rise luxury apartment building about a km from the Rashtrapati Bhavan had raised security concerns, the company managed to secure approval from the urban development ministry to construct a four-storeyed luxury apartment complex on 22.95 acres on Sardar Patel Marg (earlier known as Kitchener Road), behind the President's secretariat.
Recently, the President's secretariat was learnt to have raised fresh objections to the construction.

In a 2010 verdict, the high court here had allowed EKSPL to use the 22.9-acre dairy farmland for residential purposes, after depositing conversion charges of Rs 1,200 crore with the government. During the hearing, the central government had opposed the conversion, citing security concerns. "Possibly, there may be certain restrictions or constrictions.
In this regard, we are not in a position to express our opinion but leave it to the authorities to deal with it with total objectivity," a bench of Sanjiv Khanna and Dipak Mishra had said in 2011.

Public information on EKSPL lists four board of directors/partners — Ravi Shankar Kachru, Atul Goyal, Deepak Banerjee and Krishan Kumar Yadav.

PROPERTY PUZZLE

* On the basis of a complaint received through the Central Vigilance Commission, CBI had registered a preliminary enquiry against unknown officials of Urban Development Ministry in July last year

* The allegations pertained to conversion of land use from dairy farming to residential complex

* During the hearing, the central government had opposed the conversion citing security concerns in the area