US-based Carlson, now known as the Carlson Rezidor group, started operations near the Delhi airport with its four-star property Radisson in 1998. Fourteen years later, it has become the fourth largest group in terms of room inventory in the country, according to a study done by HVS.
The group has a total inventory of 6,582 rooms and another 4,857 in pipeline. Of its 56 hotels, nearly a third has come up in the last two years. With its eyes set on the mid-market segment, the hospitality company is planning to grow on the back of two of its brands – Country Inn and Park Inn by Radisson. While there are 28 Country Inn hotels, the company is in the process of re-launching Park Inn by Radisson. With around 20 of these hotels expected across India, the company has come up with a new design concept for Park Inn targeting the aspirational young traveller.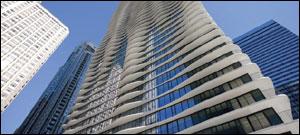 "We have picked up various colours which remind of India like saffron, red, purple and brought them into the design of Park Inn hotels," says Simon Barlow, president- Asia Pacific, Carlson Rezidor group. The company has customized its room size, food and beverage options to suit the Indian consumer. Barlow adds that the idea is not to give a "bland hotel" just because it is mid-market.
"There is a lot of focus on mid-segment and main growth for us is going to come from the growing middle class of the country," K B Kachru, executive vice president – south Asia, Carlson Rezidor, says. The company has signed a strategic partnership with Bestech Group, giving it the exclusive development rights to develop 49 Park Inn Hotels in north and central India by 2024. Besides, Carlson Rezidor will invest Rs 213 crore in the first two projects in Gurgaon and Mohali by 2015.
Out of its 88 hotels in the Asia Pacific region, 56 are in India across four brands Radisson Blu, Radisson, Park Plaza and Country Inn and Suites. While economic slowdown has prolonged the completion of projects, the company is hopeful of achieving its target of setting up 100 hotels by 2015. Carlson is looking at territory partnerships with various developers for northern and central India with an objective to be present in all the state capitals. "The focus is shifting from the four metros and consumer has evolved. What was luxury before has now become necessity," said Kachru.
Carlson group is also building its inventory in the luxury segment with around 13 Radisson hotels under development. It has renovated its Mahilpalpur property spending over Rs 60 crore (Rs 600 million) to upgrade all the facilities anticipating the launch of Aerocity.
"The inventory will be doubling in Gurgaon and airport area. We will also be a part of that," Kachru adds. The hospitality company has also been approached by developers in India to set up its luxury brand Missoni, but it has not found any suitable partner or location yet.