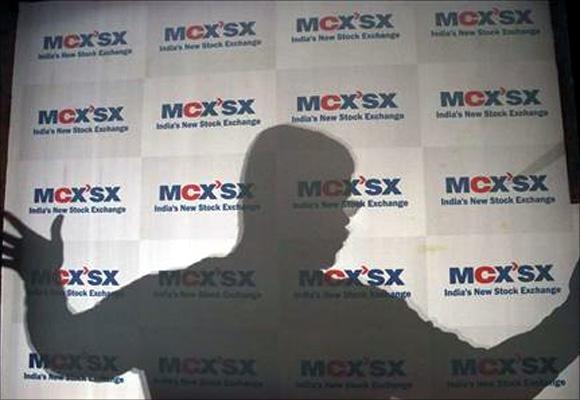 Private bourse MCX-SX on Monday claimed that public accounts watchdog Comptroller and Auditor General of India has not made any adverse comments or observations on the auditors report in the supplementary audit, which negates any wrongdoings in the accounts for FY'14.
At the same time, the company has also sought Securities Exchange Board of India's (Sebi) approval for a new name and premises in its bid to don a new avatar, following the Rs 5,600 crore (Rs 56 billion) NSEL scam and subsequent jailing of its founder Jignesh Shah.
"The CAG has successfully concluded their supplementary audit without any comments or observations which only re-enforces our belief that the exchange follows robust systems and processes. Our focus will now be on unveiling member engagement programs and constant growth of sustainable volumes in the currency derivatives segment," MCX-SX MD and CEO Saurabh Sarkar said in a statement here.
The Comptroller and Auditor General of India (CAG) vide its letter dated August 20 has informed the exchange that it has concluded the supplementary audit of the financial statements of MCX-SX for the year ended March 31, 2014 and has mentioned that on the basis of their audit nothing significant had come to their notice, which would give rise to any further comment or supplement to the Auditors' Report.
The company's accounts were audited by CAG as its shareholders include public sector banks.
Meanwhile, the exchange has decided to change its name and is awaiting regulatory clearances.
Upon clearance from SEBI and RoC, the exchange will announce the same completing its transformation into a new entity, a statement said.
The exchange has also shifted its corporate office to its new premises located at the premier business district - BKC - in Mumbai.
It has started operation from the Shah controlled premises in Andheri suburb of the city. Sarkar said, "We are poised for a complete turnaround in the next few months."
"The recent developments will improve the sentiments of potential investors and restore the faith of the market participants on the turnaround of our exchange. The new beginning symbolised by shifting to new premises has proved to be a promising start too."
The exchange also announced that after perusing a legal opinion on the SEBI order dated March 19, 2014 and SAT order dated July 9, 2014 regarding warrants held by its promoter Financial Technologies India Ltd (FTIL), the Board of the Exchange has decided to treat the same as extinguished and of no effect whatsoever.
Consequently, the amount of Rs 56.24 crore (Rs 562.40 million) standing as non-refundable interest free deposit against such warrants will be transferred to the capital reserve.
This will result in addition of the amount to the net-worth of the exchange.
Earlier this year, the exchange had shifted MCX & FTIL from 'Promoter Category' to 'Public Category'.