Tencent reinforces India's consumer internet story. Ranju Sarkar reports.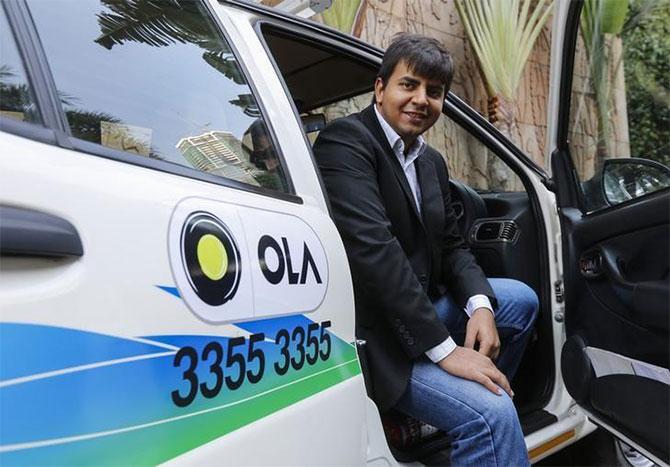 IMAGE: Tencent recently invested an undisclosed amount in education technology start-up Byju's, and is now set to invest $400 million in cab aggregator Ola.
Photograph: Shailesh Andrade/Reuters.
Chinese social media giant Tencent Holdings recently invested an undisclosed amount in India's education technology start-up Byju's, and is now set to invest $400 million in cab aggregator Ola. A few months ago, in April, Tencent had led a $1.5-billion funding round in online marketplace Flipkart.
Clearly, India has emerged as a hot investment destination for the firm.
"Tencent's strategy in India is [to be] a late-stage investor in the consumer internet space. While some Indian venture capital (VC) firms have vacated the consumer space and moved on to safer but low-return spaces like SaaS [Software-as-a-Service], Tencent reinforces that India is a huge consumer market and there will be a lot of interest," says Anand Lunia, managing partner, VC firm India Quotient.
"I see Tencent as majority owner of many of these consumer businesses eventually," adds Lunia.
Many investors thought that there was nothing beyond e-commerce in India in terms of opportunities, but Tencent has forayed into categories like education, healthcare and social media that are not the mainstream investment focus for VC firms.
Dheeraj Jain, managing partner, Redcliffe Capital, feels Tencent is following its global strategy in India by linking social networking and e-commerce (WeChat and QQ.com, for example, are its biggest revenue drivers). Its strategy is to invest in the leaders of instant payments (Hike with peer-to-peer payment option, Flipkart with Phonepe, and Ola Money in Ola), instant messaging, health care, transport, travel (Ibibo) and e-commerce.
"I'm surprised it has not invested in gaming yet, which is one of its core strengths globally," says Jain.
Just when other investors like Tiger Global or SoftBank have gone slow on India, Tencent has sensed an opportunity, and is willing to take bigger bets.
---
Recommended for you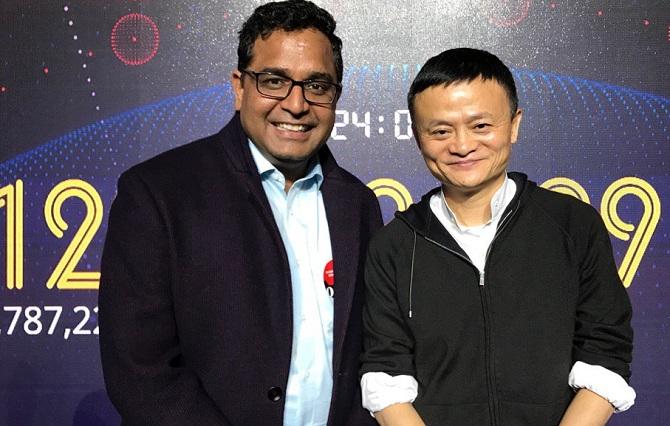 What happens when Indian start-ups accept Chinese funding

---
Before investing in Byju's, Ola, and Flipkart, Tencent had led the $175-million round in Hike messenger. Tencent has also invested in health care start-up Practo Technologies and alternative Android operating system Cynogen, helping both raise $100 million in two rounds.
Investors say Tencent is in a great position now as it did not initially show the greed of getting in early and cheap. Today, the market offers many reasonably valued and mature opportunities.
"With 24x7 power and broadband in place, India opportunity is much more certain," says the head of a VC firm.
Unlike Tiger Global, which had taken early bets as a financial investor, Tencent is seen as a strategic investor. "When it invests, it is looking for financial returns, but clearly with a strategic hat," Anand Prasanna, managing partner at venture capital firm Iron Pillar Fund, said.
Tencent is able to see the large opportunity in consumer tech, see that India is where China was years ago, and is willing to spend time in understanding the market. "It is a long-term investor. Investors have made money in technology; consumer tech would the next area where they would make money," Prasanna added.
Tencent has co-invested or invested alone in over 160 companies in China and elsewhere with a cumulative deal value of a $50 billion, according to Bloomberg data. It enjoys a market cap of $278 billion and had net income of $5.8 billion on revenues of $228 billion in FY16.
In We Chat, Tencent has built a great social media and online gaming platform, which is used by over a billion people and is one of the most popular messaging apps. With several unique features, it has built stickiness, and built an ecosystem with online gaming and e-commerce which has allowed it monetise the platform far more than anyone else.
There are obvious synergies that investee companies like Hike can explore and learn, but there are challenges, too. There are areas where Tencent will have to enter early. Gaming, for example, is largely underdeveloped in India, whereas worldwide gaming is a story that develops in parallel with broadband, points out Lunia.
Also read: 'In 15 years, India will be what China is today'