Institutional investors led by foreign portfolio investors have bought these shares.
Illustration: Uttam Ghosh/Rediff.com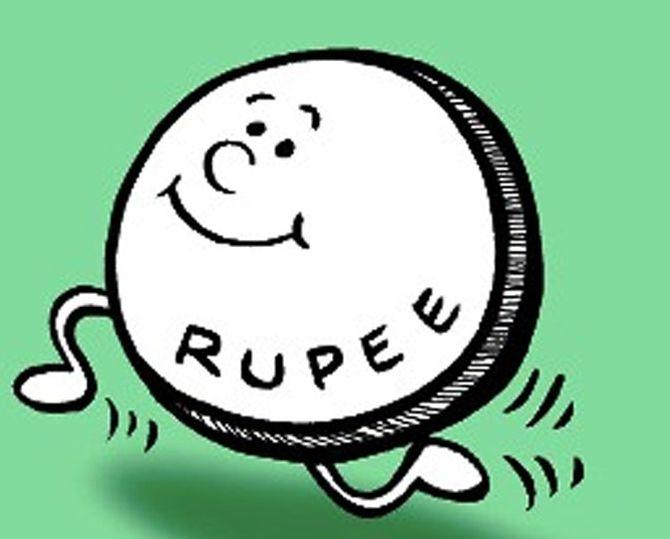 Promoters of five companies - Bharti Infratel, Escorts, McLeod Russell India, Relaxo Footwear and Action Construction Company - have sold equity shares worth nearly Rs 4,000 crore through open market transactions in the past three weeks to cut debt in their respective company's books.
According to disclosures made by the companies to the stock exchanges, institutional investors led by foreign portfolio investors (FPIs) have bought these shares.
Experts attribute this to buoyant markets that have provided an opportunity to promoters to raise funds via stake sale.
Bharti Airtel via its wholly owned subsidiary, Nettle Infrastructure Investments, sold 83 million shares in its subsidiary Bharti Infratel through a secondary share sale in the stock market for a total consideration of over Rs 3,325 crore in November.
Allocation, according to the company, was done to global investors, fund managers and long-only funds. Bharti Airtel plans to use the proceeds from this sale to reduce its debt, the company said in a filing.
Similarly, McLeod Russel, the world's largest tea producer, had raised about Rs 204 crore by offloading 9.14 per cent stake in the open market.
Kamal Kishore Baheti, in his capacity as the Trustee for Borelli Tea Holdings Limited, sold 10 million shares of McLeod Russel on November 30.
In past two-and-a-half months, the promoters of mid-and small-cap companies like Asian Granito, Hatsun Agro Products, Arshiya and GNA Axles through open market, according to the disclosures made by these companies to the stock exchanges.
Experts say promoters selling a small stake to raise funds and paring debt when stocks are near all-time high levels is a better strategy as opposed to refinancing the debt as they can capitalise on the bull-run in the markets.
"Stake sale by promoters is a good strategy by promoters to pare debt.
"We are in the midst of a big bull market and a lot of stocks are trading at peak valuations.
"On the other hand, debt levels for some are also rising. By selling the stake in the markets, promoters are able to encash on these premium valuations and cut debt on the company's books," explains G Chokkalingam, founder & managing director, Equinomics Research.
Adding: "Refinancing has its own pros and cons. The promoters would still have to bear the interest burden going ahead besides paying back the debt.
"Stake sale in current market conditions is a win-win situation."
Thus far in calendar year 2017 (CY17), the stocks of all these companies have outperformed the markets by rising 50 per cent - 227 per cent.
By comparison, the S&P BSE Sensex and Nifty 50 have gained around 22 per cent each during this period.
Bharti Infratel, however, underperformed the market, up 8 per cent thus far in CY17.
The stock corrected 23 per cent from its 52-week high of Rs 482 touched on October 17, 2017 in intra-day trade.
Analysts expect promoters continue paring stakes in their companies to retire debt going ahead, so long the markets remain buoyant.
They, however, do expect promoters of every company to raise funds via this route.
"One needs to analyse on a case-to-case basis. While it makes sense for promoters of companies saddled with high debt to sell stake when valuations / stock price is near high levels, it may not be a prudent strategy for others.
"That said, one can expect this trend to continue as long as the market conditions remain supportive," says Krish Subramanyam, co-head for equity advisory at Altamount Capital.