The power ministry is considering changes in the Electricity Act, 2003, so that a government committee can review the performance of regulators and remove them for non-performance.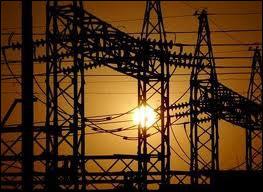 The ministry is also looking at amendments to Sections 62 and 63 to omit the provision for determination of supply rates by electricity regulatory commissions for the generating company.

A power ministry official told Business Standard: "These amendments are being considered based on the deliberations of the task force headed by the Central Electricity Authority's A S Bakshi. A new provision can be considered for the constitution of a review committee of government officers for the performance of regulators, and regulators can be removed for non-performance."

The Forum of Regulators (FoR), a representative body of the electricity regulatory panels, has opposed this move. It said such a move would go against the spirit of distancing the government from regulations.

FoR head and Central Electricity Regulatory Commission chief Pramod Deo said: "Performance of regulator must be judged by an independent authority and could be based on peer review."

The power ministry official said Sections 62 & 63 can be amended so that all the power requirement be procured competitively by the distribution licensees, as envisaged in the National Tariff Policy.

"Provision of tariff determination for generating companies by electricity regulatory commission can be excluded by amending section 62 in particular," he said.

Deo, however, said: "FoR came to a conclusion that no amendment of Section 62
be made at this stage, given the situation, especially fuel shortage.
Both options of cost-plus-return tariff and competitive bidding method for tariff determination should be continued for now."
V P Raja, chairman, Maharashtra Electricity Regulatory Commission (MERC), said accountability is required along with regulatory independence and autonomy.
"Selection of a regulator needs to be done with extreme care. You need wise people who do not abuse authority. I am opposed to review of performance of regulator by the government. But in a parliamentary democracy, a committee comprising legislators from various parties can review the functioning of the regulators once a year. A provision of contempt of regulator on the lines of contempt of court should be incorporated," he added.
Jayant Deo, a former member of MERC, said the Electricity Act was adequate but the system has not been understood.
"What is required is strict enforcement of the basic scheme - that is, de-regulation of tariff for categories with open access (OA), declaration of OA time table, freezing of cross-subsidy level and reduction trajectory, accountability of electricity regulatory commissions for planned timetable by power ministry. Besides, implementation of the Electricity Act, 2003, should be done under close supervision of the Appellate Tribunal on Electricity or any specialist co-ordination body," he said.