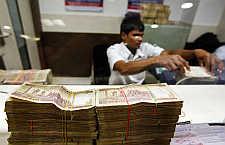 10 things the tourism industry seeks in the Budget, says Hitesh Kshatriya

1. Regulation of Service tax

The tourism sector has been forced into paying higher taxes, with an increase in service tax from 10-12% last year. The railway & air fares have increased too. Despite the industry's contribution towards country's GDP of more than 6 per cent and 9 per cent towards employment, this has been a regressive step for the sector's growth. Therefore, regulation on a further increase in service tax needs to be looked into.

2. Aid in Advent of low-cost carriers

Low-cost carriers play a vital role in boosting the tourism sector. Development of transportation, cheaper air fares and advent of low-cost carriers are all important parameters for growth in our sector. This will encourage people to travel more frequently and will open up various destinations to them.

3. Emergence of further tourism awareness campaigns (such as Incredible India & Athithi Devo Bhava)

In India we have a rich culture where a guest is equated with God: 'Athithi Devo Bhava'. We look at similar tradition & cultural support to be extended by our government by offering respect & support to tourists visiting our country. Support in the past has been extended by our government with campaigns such as Atithi Devo Bhava & Incredible India. This kind of support from the government goes a long way in creating awareness.

4. Development of tourism infrastructure

Connectivity is a very important feature in tourism. Better quality roadways/ highways, addition of airports in smaller towns especially where tourist attraction spots exist makes a visitor's life much simpler. This is a cost-effective move and can also encourage tourists to visit more places in the vicinity or even in the country.

5. Better funding assistance & reforms for tourism related developmental projects

a. Policies, regulations and laws pertaining to the travel, tourism and hospitality industries are one way of ensuring growth in this sector. If the industry has the government's backing, then it makes things easier and prepares the platform for future growth.

b. Financial assistance in promotion of schemes applicable to tourism service providers, like hoteliers, travel agents, tour operators, tourist transport operators approved by the Ministry of Tourism, Government of India as in the case of North-Eastern states and Jammu and Kashmir will also further boost the sector.

c. Launch of schemes for Market Development Assistance for promotion of Domestic Tourism as well as representation of India at an International level and participation in trade shows will help to further enhance the country's image and attract tourists.

d. Funding assistance in promotion & development of varied sectors of Tourism such Adventure, Medical, Cultural, Wellness, Spiritual will help to add new dimensions to this dynamic sector.

6. Investment in Hotel Infrastructure

Grant of Infrastructure status to hotel industry will lead hotels to reinvest their profits in hospitality sector. This will help them to channelize huge investments in the tourism sector and help overcome the shortfall of hotel occupancy.

7. Ease in visa regulations

In our attempt to promote Tourism, we need to encourage foreign visitors to visit India, also adding to our economic growth. India is gaining popularity amongst the popular destinations to be visited due to its rich cultural heritage. However, with further support from the government, the target of making India amongst the top International locations worldwide can be realised. To support the fact that India is gaining popularity, the Foreign tourist arrivals in India has gone up from 5.11 million in 2009 to 5.58 in 2010.

8. Providing Export Industry status to the Hotel Industry

Revision of Section 80 HHD of Income Tax Act 1961, this was discontinued after 2005-06 in respect of foreign exchange earnings by tourism industry. This tag will help the hospitality industry grow by leaps and bounds and make good quality hotels more accessible to tourists.

9. Allowing 100 per cent FDI in developing tourism infrastructure in India

A direct result of FDI in tourism sector will pave the way for new avenues; this will also encourage business from other countries to look at India as a possible investment option. Apart from this, in the larger picture, it will also help to put India on the international tourism map as one of the forces to reckon with.

10. Tourism should be included in the schedule 1 of the Industries Development Act of 1951,so that the govt would recognize tourism as an industry and hotels throughout

The country will be able to avail of the benefits under the industrial policy with respect to Land banks for Budget Hotels, Exemption of duty on Stamp paper, Exemption and concession in VAT and Sales Tax, Property Tax levied as per Industrial rate, Electricity rates levied as per Industrial rate, Water charges levied as per Industrial rate & Single window clearance for new hotel projects.

Even though these are small issues they go a long way in reducing operational costs and helping the industry focus its energies on boosting tourism at a larger level.
Hitesh Kshatriya is COO of Panoramic Group