The Reserve Bank will announce new bank licensing guidelines within a fortnight under which four-five licences are likely to be given to private sector entities, Finance Minister P Chidambaram said on Wednesday.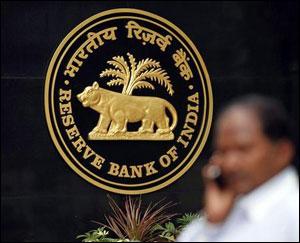 "In two weeks from today, the Reserve Bank of India will announce the final guidelines for licensing more private sector banks. We expect that four to five licences will be granted," he told the Financial Times in an interview on Tuesday.
RBI has received comments from various stakeholders on its draft guidelines for licensing more private sector banks and is currently working on final norms. The draft set of guidelines was issued in August 2011.
In a separate TV interview, Chidambaram also said no eligible corporate entity should be denied opportunity to enter the banking space.
"But if the guidelines are made out and transparently spelt out and if a corporate satisfies those guidelines, I don't see any reason why a corporate should not be given a licence," he said.
A number of large corporate houses, including Anil Ambani-led Reliance Group, financial conglomerate Religare and Shriram groups, engineering-to-technology major L&T group and Aditya Birla group, are said to be interested in entering the banking business depending on the regulatory framework.
Chidambaram further said India has been liberal in granting branches to foreign banks more than what "we are required to do under the WTO regulations".
"So we have, today, a variety of banks competing with each other - foreign banks, Indian private sector banks, public sector banks, cooperative banks which are under the supervision of the state governments," he added.
Currently there are 26 public sector banks, 22 private sector banks and over 40 foreign banks.
He also dispelled the impression that public sector banks were an obstacle to financial liberalisation.