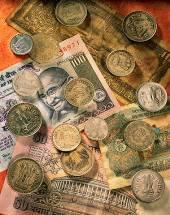 Over 5 per cent increase in railway freight on all major commodities like foodgrains, petroleum products and fertiliser will fuel inflationary pressure, say economists.

"Definitely there will be some increase in transportation cost. . . transportation costs for heavy industries like coal and cement will rise by at least 0.5 per cent. Besides, inflation will also increase by 0.25 per cent," Chief Economist at RPG Foundation Pai Panandiker said.

Wholesale Price Index-based inflation declined to 6.62 per cent in January, however, retail inflation remained in double digits at 10.79 per cent during the month.

Commenting on hike in freight charges, Brinda Jagirdar, chief economist from SBI, said the increase was inevitable in the face of rising fiscal deficit, however, it will keep inflation elevated.

"We have to look beyond inflation.

"There is pressure on the economy because of rising fiscal deficit. "Growth is more important.

"I agree it's a hard step, but it will increase the amenities, and improve safety.

"The hike was inevitable. It will certainly keep inflation elevated, but marginally," Jagirdar said.

Railway Minister Pawan Kumar Bansal in the rail budget for 2013-14 proposed hiking basic freight rates by over 5 per cent on commodities such as grains and pulses, coal, iron and steel, urea, iron ore, cement, pig iron, high speed diesel oil, groundnut oil, kerosene and liquefied petroleum gas.

Chief Economist from Crisil DK Joshi said, "It will add to inflation but cannot have spillover effect because the
demand is weak."
Impact on inflation will also depend on how much the burden is passed on to customers, economist from Standard Chartered Bank, Anubhuti Sahay, said.
"Obviously it will have impact on overall inflationary environment.
"It will also depend how much the burden will be passed on to customers.
An increase of 5 per cent in freight charges will increase inflation by 0.7-0.8 per cent.
Rest will depend on how much increase will be there in coal prices over a period of time," Sahay said.
PwC, Capital Projects and Infrastructure, Executive Director, Manish Agarwal said though higher freight rates will impact inflation, but it will be marginal.
"Undoubtedly, it will have some impact but I don't think it will be very significant.
The reason being a fair part of transportation is done through roads and hike in diesel price has already been factored in. . .
"On coal, there will be an impact because it is not transported through roads.
"Rise in coal prices will make electricity cost higher for power producers.
A five per cent increase in transport cost could raise electricity prices by about 0.3-0.5 per cent, but the timing of the pass through in end-tariffs would depend on the electricity regulations, Agarwal said."