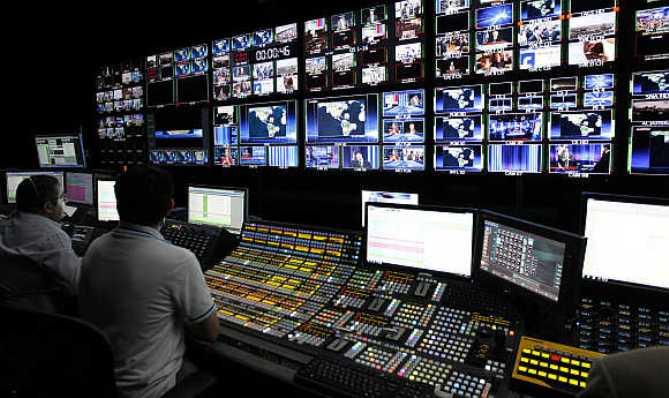 Riding the hype of a Union Budget that promises to bring good tidings, news channels -- Hindi, English, regional -- have doubled advertising rates for those who choose to do so on Saturday, the day it is presented in Parliament.
Ad rates have been pegged at 50-100 per cent more than the amount charged for regular days, say media buyers, who invest on behalf of companies.
Regional news channels' rates are Rs 5,000-7,000 per 10 seconds for spot buys.
English and Hindi news and business channels are charging Rs 40,000 to 50,000 per 10 seconds for TV spots on the day.
Ad rates on regular days are less than half of this, media planners said.
Sponsorship packages are Rs 50 lakh (Rs 5 million) to Rs 3.5 crore (Rs 35 million) per 10 seconds, depending on the channel, time band and duration, they said.
"Deals are structured in a manner where you can select only the main budget day or can opt for a two-day or three-day run, which includes the Rail Budget, Economic Survey and the Union Budget," says Ashish Bhasin, chairman, South Asia, Dentsu Aegis Network.
Despite the steep price, big names such as Aditya Birla Group, Syska Led, Life Insurance Corporation, State Bank of India, ACC Cement, Binani and PNB Metlife have been brought as sponsors across English and Hindi news channels, media planners in the know said.
Budget 2015: Complete Coverage
Most of them have also locked themselves into three-day deals beginning with the Rail Budget, Economic Survey and the Union Budget, they added.
"Typically, budget packages are not part of annual deals for news channels. So, yes, there is a premium attached to these.
"But this year has been high (in terms of ad rates), owing to the high level of interest and expectation among people," said P M Balakrishna, chief operating officer, Allied Media, Percept Group.
The government presents its first full-year budget on February 28 after coming to power in May 2014.
The one announced in July 2014 was an interim one. The same goes for the Rail Budget, presented on Thursday.
Most news channels have readied aggressive programming to take advantage of this interest in the Budget, replete with Hindi and regional language broadcasts of the speech, to be delivered in English by Finance Minister Arun Jaitley, in-depth analyses and graphics, intended to simplify the impact of the measures to viewers.
Also, this Budget season comes in the middle of the Cricket World Cup, currently underway in Australia and New Zealand.
Typically, advertisers skew towards a male audience, viewers of both news channels and cricket.
They've been split between the two as a result. India's third World Cup match, with the United Arab Emirates, will also happen on Saturday, at 10 am.
So, the Union Budget, to be telecast live at 11 am that day, will have some competition to contend with.
BETTING BIG ON THE BUDGET
Ad rates have doubled for the Union Budget on news channels on account of the overwhelming interest in it
Spot ad rates have been pegged at Rs 5,000-Rs 7,000 per 10 seconds on regional channels
English and Hindi news channels are charging Rs 40,000-50,000 per 10 seconds for spot ads
Sponsorships are pegged between Rs 50 lakh (Rs 5 million) to Rs 3.5 crore (Rs 35 million) per 10 seconds
Photograph: Jumana El-Heloueh/Reuters; Image is used for representational purpose only