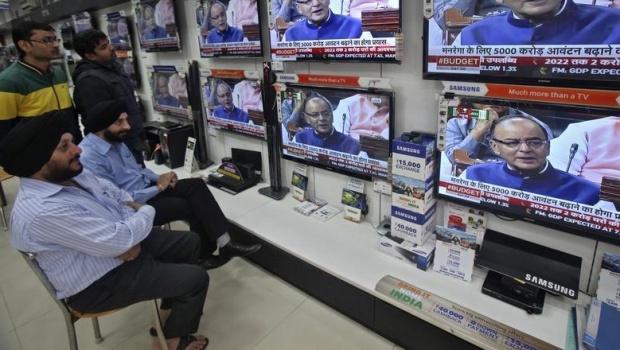 India Inc on Saturday cheered the road map for lowering corporate taxation, abolition of wealth tax and steps to check black money menace, while calling the Union Budget a "visionary" document.
"I think it is a balanced budget. I feel the Finance Minister has tried to simplify a lot of things like laying a road map for corporate taxation. He has also taken wealth tax off the table. So, I think the Budget has led to ease of doing business in the country," Vice Chairman and MD, Bharti Enterprises Rajan Bharti Mittal told PTI. Budget 2015: Complete Coverage
Industry leaders welcomed the steps to check black money menace, including the 10-year imprisonment for hiding foreign assets, along with a host of other tough measures including dis-incentivising of cash dealings in real estate and other transactions.
"It is a positive and growth-oriented budget and we think it will give a kickstart to the philosophy the Finance Minister laid down of economic growth and job creation. We really appreciate the strong focus on curbing black money in terms of ensuring that wealth outside has to be declared, it has to become an integral part of the Indian economy," CII President Ajay Shriram said.
"I would give it (Budget) 9 out of 10. It is a very positive Budget which encourages growth and integrity. Budget 2015: Complete Coverage
I am very happy about the stringent provision relating to 10 year jail term for black money holders," Bajaj Auto Ltd Chairman Rahul Bajaj said. "We were certain that will be getting a visionary budget and that is how it has been. He (Arun Jaitley) has laid a very clear roadmap and the roadmap is showing movement upwards for development of economy as well as the growth of GDP.
He has done some very good moves one of them being reduction in corporate tax from 30 per cent to 25 per cent," Ficci President Jyotsna Suri said. Hero MotoCorp, Jt. Managing Director, Sunil Kant Munjal said: "It is hard to find fault with what he (Jaitley) has done.
There are many positive moves, some big ones and some small ones. Overall, the cumulative effect will be pretty profound on the economy. "Removing wealth tax is a very logical direction. The 2 per cent increase in surcharge is fine and people earning above Rs 1 crore can pay," Shriram said.
"The budget overall looks pragmatic, positive. The main thrust area was how do we kick start the industry cycle. Though there are concerns, the growth rate looks positive," KPMG in India, Head - Sales and Markets, Nitin Atroley said.