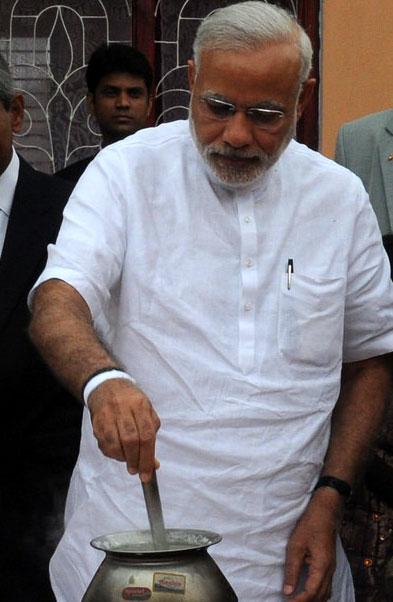 Prime Minister Narendra Modi hit his borrowing targets in the fiscal year recently ended by slashing $19 billion in capital spending and data on Friday will show whether he has taken his foot off the brakes in April.
Modi, who has completed one year in power this week, managed to beat a fiscal deficit goal of 4.1 percent of GDP in the fiscal year to March with a severe capex squeeze in the final three months of the year.
That helped offset the impact of weak tax revenue but, as Modi looks to prime Asia's third-largest economy for recovery, his government will need to ramp up spending on roads, railways and ports.
With banks weighed down by bad loans, company profits squeezed, rural demand weak and exports depressed, the government recognises it will have to take the lead to meet its jobs and growth goals.
Fiscal deficit figures for the first month of the new fiscal year, due just before quarterly GDP figures, will give a first indication of whether Modi is committing government cash to back his election pledge of "better days" for India.
In the last fiscal year, the government cut its capital spending - mainly on rural and urban infrastructure projects - by more than a fifth to 4.36 trillion rupees. Its original budget estimate was 5.55 trillion rupees.
Officials at the finance ministry said the government had no option but to cut spending to meet its borrowing targets.
"Things could have been worse had the government not got a windfall gain from lower global crude oil prices. That helped cut the subsidy bill and collect more taxes on oil products," said a senior finance ministry official.
Analysts warn that the retrenchment will have a knock-on effect on the pace of recovery as private investment remains weak. Although the GDP figures are expected to show India outpacing China as the world's fastest-growing economy, they are flattered by statistical revisions that even policy makers say are hard to square with subdued indicators of economic activity.
"The government should have used the opportunity to raise public investment rather than taking credit for achieving better-than-budgeted fiscal deficit numbers," said N.R. Bhanumurthy, an economist at the National Institute of Public Finance and Policy (NIPFP), a Delhi-based think tank.
(Reporting by Manoj Kumar; Editing by Douglas Busvine and Alan Raybould)