This chat is over now.
Join Ajit Mishra in an online chat on how you should invest in the stock markets in the light of the Union Budget 2020-21 proposals.
Illustration: Uttam Ghosh/Rediff.com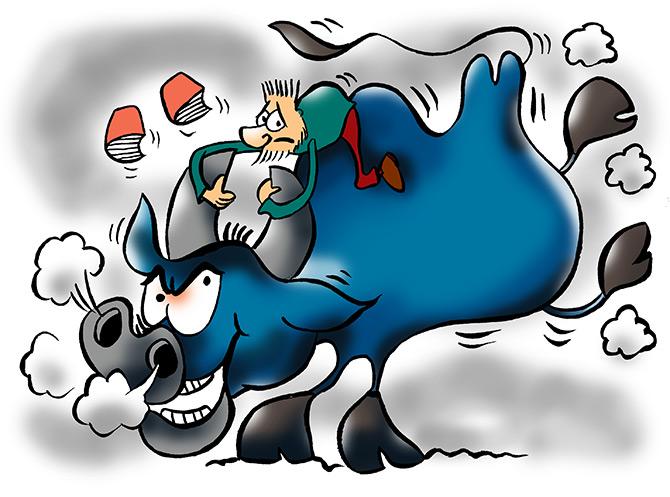 With the bellwether Sensex and Nifty recovering their Budget-day losses on Saturday in the first two trading days of the week, the stock markets seem to have stabilised from the Budget effect as well as the economic impact of the deadly Corona virus on world markets.
Historically, while the stock markets have always reacted and over reacted to domestic and global events, disciplined, long-term investors need not fear these ups and downs. But then market upheavals, the bear-runs and bull-runs are all part of an investor's investing journey and they need to take these in their stead.
Now that the Union Budget 2020-21 is behind us, how should investors approach the markets in the year ahead? What stocks, sectors should they look forward to or avoid?
Ajit Mishra, vice president, Research, Religare Broking, will be answering these and many such questions in an online chat with readers on February 5, between 4 pm and 5 pm.