It's a comeback any professional would dream of. Less than two years after he was demoted to managing director of Life Insurance Corporation (LIC) following charges of financial irregularities, something that eventually prompted him to take voluntary retirement in November 2012, T S Vijayan was appointed chairman of the Insurance Regulatory and Development Authority (Irda), the country's insurance regulator.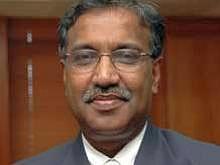 An Irda statement said Vijayan had taken charge with immediate effect.

Vijayan, 60, who succeeds J Hari Narayan who completed his term yesterday, would get a five-year term. The Irda chief's tenure is for five years or till the age of 65.

This is probably the first time a financial sector professional would head the regulatory body of the same sector.

Earlier, Vijayan was under the scanner of the Central Bureau of Investigation (CBI) for about two years. However, he was exonerated after the agency didn't find any wrongdoing.

After his five-year term as chairman of LIC expired, he was denied an extension on the ground an internal panel of the finance ministry had unearthed procedural lapses in investments by LIC.

Later, the case was shifted to the Central Vigilance
Commission, which recommended a CBI probe into the allegations. However, no evidence was found against him.
Born in 1953, Vijayan holds a special graduate degree from KeralaUniversity, as well as a diploma in management. His career in LIC started as a direct recruit officer in 1977.
Among the important posts he held in that organisation were managing director, executive director (information technology and business process re-engineering) and director and chief executive of LIC-HFL Care Homes.
In 2006, Vijayan was appointed LIC chairman, the youngest ever. During his initial tenure, LIC saw its market share diminishing, as private companies stepped into the sector.
However, in 2008, the public sector insurer fought back and regained its lost glory.
Before being appointed chairman, Vijayan was managing director, in charge of marketing. During this period, LIC collected record premiums and sold a record number of policies.
As managing director, Vijayan was also the architect of the satellite 'Sampark' office concept, which took LIC to the doorsteps of customers.