Hit by falling margins and rising capital expenditure, roaring Jaguar Land Rover (JLR) may be heading for a speed trap.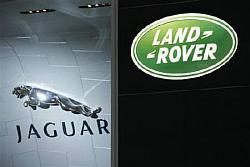 Rising investment is eating into the luxury carmaker's cash pile and raising the prospect of fresh borrowing, as falling profitability saw parent Tata Motors Ltd post its first drop in profits in five quarters.

Increasing reliance on lower-margin models such as the Land Rover Evoque and Freelander and adverse currency movements saw JLR's profit margin fall, and free cash flow (FCF) at the unit turned negative just months after it paid its weaker parent a maiden dividend.

Negative cash flow will continue in the next financial year, JLR says, as the carmaker that has propped up its Indian owner for the past 18 months starts a 2.75 billion pound a year splurge on its plants and product pipeline.

Tata's net profit for the third quarter of the financial year that ends on March 31 came in far below market estimates at Rs 16.28 billion (Rs 1,628 crore), down 52 percent year-on-year and the first fall since the three months to September 2011.

Analysts had expected average profit of Rs 28.9 billion (Rs 2,890 crore), according to Thomson Reuters Starmine.

Much of the fall was down to a slide in JLR's blockbuster operating margins to 14 percent in the quarter, down from 17 percent in the year ago period, due in part to a shift towards less profitable models.

"Over the next couple of years, they are unlikely to generate much cash. That's a worry," said Joseph George, analyst at IIFL Institutional Equities in Mumbai, one of seven with a negative rating on the stock, according to Thomson Reuters Starmine. "That's going to be a problem for Tata."

JLR had net cash of 437 million pounds at end-September, but as it ploughs money into a new engine plant in Britain and a factory in China, it will no longer be the cash-generating driver for its struggling owner, Asia's 7th-biggest carmaker by market value.

Fundraiser

JLR's cash was the primary reason behind an improvement in Tata Motor's consolidated net adjusted debt to operating EBITDA ratio to 0.98 in the year to last March from 1.21 in the previous year, ratings agency Fitch said in a recent note.

The storied British carmaker, which makes sleek Jaguar saloons and rugged Land Rover SUVs, raised $500 million in fresh debt last month and said it would raise funds from capital markets and banks to fuel its capex as required.

Over the past month, 18 analysts have cut their Tata Motors annual earnings estimates by an average of 7.9 percent, six have cut their stock price
targets and three have downgraded the shares to a 'sell', according to Starmine.
The carmaker's shares - valued at $16.5 billion and India's best performing blue chip last year with a gain of over 70 percent - have fallen 10 percent since hitting a record high on January 10, while the Nifty has lost 1 percent.
Shares in the automaker, which is also listed in New York, fell 2.5 percent on the Mumbai market on Thursday ahead of the results. The Nifty ended down 0.6 percent.
JLR contributed around 90 percent of Tata Motors' net profit in the last financial year, so the UK unit's margins are more closely watched by investors than those at Tata's domestic business. Tata has used JLR's cash flows to service the debt raised to buy the British carmaker for $2.3 billion in 2008.
"Net debt levels will rise as both India and the JLR business will be FCF negative," UBS Securities India wrote in a recent note on Tata Motors.
Margin Pressure


Tata's turnaround of JLR through the worst of the global financial crisis won it many plaudits, but plunging sales at its domestic business in recent quarters has meant the subsidiary has largely carried its parent.
The Indian automaker's core domestic business manufacturing trucks, buses and passenger cars posted a loss of 4.58 billion rupees during the quarter, against profit of 1.74 billion in the same period last year, as revenue fell 20 percent.
The operating margin for the India business plunged to 2.2 percent from 6.7 percent in the third quarter of last year.
JLR's cheaper, lower-margin Evoque and Freelander compact sport utility vehicles accounted for 52.5 percent of all Land Rover retail sales in the quarter, up from 43.7 percent a year earlier, according to company data.
Last month, the two models made up 54.9 percent of all Land Rover retail sales, driving up total JLR sales by almost a third, while, overall, Tata Motors' sales fell 16 percent - a third decline in as many months.
The pound rose 0.7 percent against the dollar during the quarter, denting profits earned in the United States. North America made up around 17.8 percent of JLR's sales.
In China, the world's biggest autos market, JLR's sales jumped 71 percent last year, making it the marque's No. 2 market after Europe. The company is investing $1.7 billion with local partner Chery Automotive o build a factory in China, where luxury car sales are expected to continue posting double-digit growth.