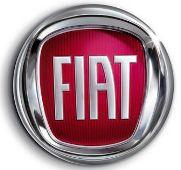 Fiat Group Automobiles India is in talks with Tata Capital for financing its range of cars in the country from April, a top official said on Wednesday.

"In terms of financial services, there is an agreement we have with Tata in Europe. "Actually, we are providing financial services for Jaguar Landrover in Europe.

"There is a kind of reciprocal agreement for India (market), and we are going to use one of their companies, Tata (Motor) Finance or Tata Capital," Fiat Group Automobiles India Managing Director Enrico Atanasio told reporters in Chennai.

Fiat Group Automobiles India is the Indian arm of Italian automobile major Fiat. Asked when the financial services division is likely to be rolled out, he said, "We are planning to do that as part of our announcement in
April.
"We are working on that (Tata Capital to handle financial services for Fiat Group India)".
Earlier, after inaugurating the company's exclusive outlet in city, Atanasio said currently the company has 16 exclusive outlets in the country which would be ramped up to 65 by end of March, 2013.
On some of Tata Motors' outlets retailing Fiat cars, he said still 160 retail outlets were under the Tata-Fiat tie-up.
"We expect it (tie-up) to be terminated by March 2013", Atanasio said.
Fiat and Tata last year agreed that in order to further develop the Fiat brand in India, management control of Fiat's commercial and distribution activities will be handled by the Indian arm of Fiat Group.
On their plans for this year, he said the company has set a target of reaching one per cent market share (from the present 0.5 per cent) with new product launches.
© Copyright 2022 PTI. All rights reserved. Republication or redistribution of PTI content, including by framing or similar means, is expressly prohibited without the prior written consent.