The new Budget would do well to fill up the gaps and pave a strong way forward to ensure that the optimism surrounding it is not short-lived, say Anisha Sircar and Nupur Pavan Bang.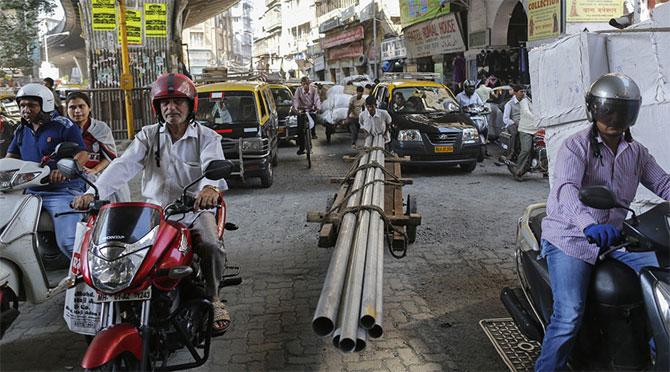 India's economic growth and foreign investment have been picking up and inflation has been falling under the Reserve Bank of India Governor Raghuram Rajan after a long time. Even the Balance of Payments appears to be in a better shape. All eyes are now on the Union Budget 2016. It is left to the structural announcements of the Budget to inspire markets into taking a directional call. The indices (Sensex and Nifty) have been falling ever since the beginning of 2016, due to oil prices, Chinese economy, global economic uncertainty and the bank NPAs back home.
In the last Budget, incentives to businesses like 100 per cent deduction for Swachh Bharat and Clean Ganga contributions, and hike in service tax was appreciated. The last Budget focussed on long-term growth by propelling fiscal consolidation, capital expenditure, and revised deficit targets to be met over the next 3 years. What needs to be seen is how much of what was Budgeted was achieved or implemented.
In this article, we visit the key areas in which announcements by Finance Minister, Arun Jaitley are anticipated.
In the pre-Budget consultations by Arun Jaitley and his team, it was implied that the Budget this year will revolve around the social sector and inclusive growth. Key demands throughout the sectors are:
Financial aid for medical innovation,
Increases in pensions,
More allocation for secondary education and schemes like Krishi Unnati Yojana, and,
Crop insurance.
With the Make-in-India project coming into fruition, higher education will need massive funds from the government to meet manpower needs and import duties will need cutbacks.
Hike in anti-dumping duties is expected, particularly since the devaluation of the Chinese yuan, which has increased the chances of China dumping cheap goods into the Indian market, thereby jeopardising India's domestic manufacturers and 'Make-in-India'.
The '100 Smart City' project rides on expectations of increased funds. The start-up industry has been promised benefits from Modi's Start-up India launch, and hopes of increased avenues of PPP continue to give shape to Digital India.
With the government's focus on IT/digitisation and business-friendly investments, the general positivity regarding the Union Budget 2016-17 is justifiable; a focus on infrastructure, employment, skill development and monetary encouragement for companies to focus more on R&D and fund allocation will be appreciated. Additionally, further increase in standard deductions for the Income Tax will be very welcome, given the increasing cost of living.
GST would bring in favourable uniformity in the tax system and lower tax rates, is expected to be discussed in the upcoming Budget. Measures to combat issues such as black money and escalating NPAs for banks (March 17, 2016 is the RBI deadline for clearance of bank balance of sheets) especially inhibiting sectors from achieving self-sufficiency are awaiting concretisation.
Announcements with respect to divestment plans, foreign direct investments, capex for private investment, start-up policies, and the overall tax framework are being looked forward to. An increase in public expenditure and encouragement of private investment could be the key to boosting growth.
Without allowing expectations to hit the roof, the Union Budget 2016-17 may be thematically inclined towards all-inclusive economic growth for India. The year may witness the establishment of stronger ties between micro-economic and macroeconomic growth, which would invariably be reflected by stock markets in some measure, as well as by its impact on individuals, companies and the overall economy.
The country has achieved a considerable amount of positivity, activity and attention in the past year through digital inclusion, local manufacturing and entrepreneurial inspiration. The new Budget would do well to fill up the gaps and pave a strong way forward to ensure that the optimism surrounding it is not short-lived.
Anisha Sircar is a student at the Flame University, Pune and Nupur Pavan Bang is with the Indian School of Business, Hyderabad
Photograph: Danish Siddiqui/Reuters