To reduce cash transactions, the government is also considering mandating payments beyond a prescribed threshold only in card/digital mode.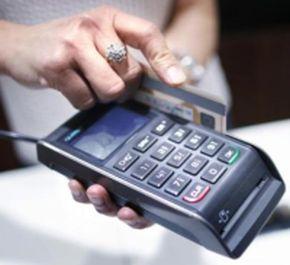 Buying petrol, booking train tickets online and paying utility bills are set to become cheaper with the Union Cabinet approving a proposal to withdraw the surcharge/service charge or convenience fee on digital payments.

The directive will apply to all kinds of digital payments like credit/debit cards, pre-paid cards, mobile payments or mobile wallet payments for any government service.
Not only government agencies, many small retail stores and merchants also charge an additional surcharge in case of non-cash payments.

For instance, if you purchase anything using your credit card, a certain percentage of the transaction value was subject to either 2.5 per cent of the transaction or a flat fee of Rs 10-25 (whichever is higher) depending on the bank.

Some banks offered a waiver on the fuel surcharge, but these are for certain specified bands, say, between Rs 400 and Rs 4,000.

Therefore, any transaction below Rs 399 or above Rs 4,000 will continue to be charged as usual.
While it's already not permitted under the contract signed by the bank, merchant and card provider, many small merchants continue to charge it.

Customers could object to it or file a complaint with the bank. However, most customers end up paying the extra fees to avoid the hassles of lodging a complaint.

The government's recent directive should help curb such practices by private merchants, too, say experts.
"This would have an immediate impact on consumers using cards at the petrol pumps or purchasing railway tickets. Besides, jewellery stores or white goods stores can no longer take the plea of cost of card transactions once it is prohibited by regulations. Many of the card issuing banks, which were previously absorbing the surcharge imposed at petrol pumps would be relieved,'' says A P Hota, managing director and CEO, National Payment Corporation of India.
The reason behind the extra charge for digital payments was because the government had not prepared or budgeted for such payments. So, it was left to customers to foot the extra charge, says Naveen Surya, managing director of ItzCash.

"Many private utility companies offer discounts if you pay online. So, there is a clear benefit for customers. Even for merchants and service providers, digital payments are useful because they can avoid the cost of managing currency," he adds.
To reduce cash transactions, the government is also considering mandating payments beyond a prescribed threshold only in card/digital mode.
"It is good news for customers as they will be able to use their cards across multiple purchase locations. Categories where people tend to pay cash, like small grocery stores, restaurants etc are also likely to experience a shift from cash to card transactions. With this shift, we expect the digital payments sector to grow 20-25 per cent annually,'' says Deepak Chandnani, CEO of Worldline South Asia and Middle East.
As of now, if the customer is charged the surcharge, there is little he can do except refuse to pay by card and alternately pay by cash.

"There should be a recourse for him to raise a complaint against the biller/retailer. Though it is a little unclear now, it could fall within the purview of the Banking Ombudsman or a regulated consumer complaints council,'' points out Chandnani.
It is still unclear how the government directive will be implemented, agrees Surya. For instance, you might still be charged a service charge if there is a service involved, like an agent delivering the tickets to your home. "As long as you are buying the ticket at the counter or point-of-sales, there should be no service charge,'' he says.