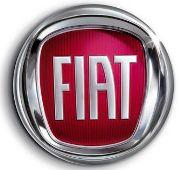 Fiat India's research and development team would contribute significantly in the Italian car maker's programme to design and develop its alliance partner Chrysler's smallest Jeep, to be launched globally in mid-2014.

The company has finalised a plan to roll out nine new models by 2016, some of which would be shipped from India to right-hand-drive markets abroad.

The Fiat Group is investing Euro 1 billion in developing two new products at it facility in Melfi, Italy.

Apart from the small Jeep (likely to be named 'Jeepster' or 'Scamp'), the company is working on another crossover vehicle, based on the 500X platform. The second product would have the Fiat badge.

Enrico Atanasio, managing director, Fiat Group Automobiles India Private Limited, said, "Massive market research would be done from the next quarter for the product (Jeepster) in India. We want to understand the requirements of the market here.

"The Indian R&D (research and development) team would contribute significantly in the development of the product in Melfi. We are looking at leveraging India as an export hub for right-hand drive models.

"We have excess capacity in India and are looking at exporting vehicles from here to markets in the UK, Japan, Australia, South Africa."

Fiat operates a production unit at Ranjangaon in Maharashtra with partner Tata Motors. Currently, the two companies together utilise about half the facility's annual production capacity of 1,80,000 units.

The Italian company has also commissioned an R&D set-up, Chrysler India Automotive Private Limited, in Chennai.

Engineers at this facility would work towards launching a B-segment sports utility vehicle in India in 2015.

This
product would be based on the product being developed in Melfi.
"This is a new category.
"We have not finalised the specifications yet, but product-wise, it would resemble the compact SUVs launched in the market lately.
"It would be manufactured at our facility in Ranjangaon," Atanasio said.
The new product from Fiat is expected to take on the likes of Renault Duster and the soon-to-be launched Ford EcoSport.
Since its launch in July 2012, the Duster has recorded sales of 23,731 units.
The vehicle is priced at Rs 7.49-11.69 lakh (ex-showroom, Delhi).
The product introductions are part of Fiat's blueprint to launch nine new and refurbished models in India over three to four years.
Apart from the Jeepster, Fiat would also introduce a C-segment SUV from the Chrysler portfolio in 2016.
Globally, this product would replace the Compass.
Also on the cards are Wrangler, Jeep Cherokee and Abarth. All these products would hit the roads in 2013-14.
Fiat would also launch a compact SUV in the second half of 2014.
"With all these product launches, eventually, we aim to have five per cent market share.
"Our priority is to successfully launch Jeep and Abarth products in India and develop our distribution network in the mid term," Atanasio said.
After the distribution and marketing tie-up with joint venture partner Tata Motors was terminated, Fiat had commenced work to put in place 100 dealerships by the end of this year.
It would also establish 20 exclusive showrooms for Jeep-branded products by the year-end.
Fiat plans to sell 11,000-12,000 units in India this year and double the sales in 2014.
In the April-December period of 2012, the company sold 5,924 units of the Punto and Linea in India.