Diesel price needs to be revised upward, or subjected to higher taxes, as misuse of subsidized diesel was adding to pollution and public health costs, the government's pre-budget economic report card said on Thursday.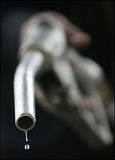 The Economic Survey of 2010-11, presented in the Parliament by Finance Minister Pranab Mukherjee, have made the suggestions with regard to diesel prices in a chapter on 'Sustainable Development and Climate Change', which has been included in this annual document for the first time.

In recent years, diesel price adjustments have lagged international prices and the budgetary subsidies for the fuel have also ballooned, the Survey noted.

"Diesel prices need a large adjustment now (as China, for example, has recently undertaken), given subsidies, pollution and public health costs. Charging high road and vehicle taxes is another option (that Singapore uses)," the Survey said.

Low prices of diesel are providing incentives for misuse apart from resulting in "shifts to diesel use such as luxury sports utility vehicles (SUVs), escalating imports in an energy-insecure country, and increased pollution loads".

"Diesel is a heavy contributor to particulates
and black soot and to asthma, cancer, and heart disease," it added.
On the other hand, political economy arguments are that diesel is a widely used fuel for public transport, budgetary subsidies are offset by central and state value-added tax, excise and sales taxes, among others.
"Is there merit in these arguments? One way of testing for this formally is to compare diesel prices in India with those prevailing in other countries, adjusted for PPP incomes, as well as relative energy abundance," the Survey noted.
As per the report, countries that export oil or those that are relatively diversified and energy- abundant can afford to keep domestic prices lower.
"The evidence shows that just such a predicted relationship indeed holds. But even accounting for this, diesel prices were already 20 per cent below predicted levels for India in 2010.
"The divergence has since doubled as global oil prices have surged 45 per cent (from USD 80/barrel Brent prices in 2010 to USD 120 currently), while domestic price adjustments have not followed," the Survey pointed out.
Union Budget 2012-13: Complete coverage