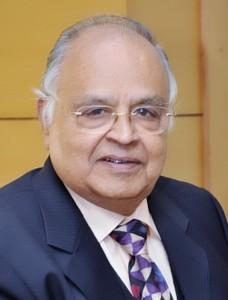 The new president of the Federation of Indian Export Organisations, Ramu Deora, has presented some useful points before the finance minister in his pre-Budget memorandum. Some of these are workable.
The essential thrust of the presentation is that simplification of procedures, reduction in paperwork, clarity on policies, quick decisions on litigations, reduction in transaction costs, quicker refunds and a greater coordination between various government agencies will not only help exporters exceed the targets for the current year but also exceed the target for the 2009-14 period by over 25 per cent.
In fact, most of these suggestions do not cost money but only call for responsive administration.
FIEO suggests doing away with all old notifications and circulars and issuance of new, simple and clear notifications and circulars.
This suggestion makes a lot of sense because many disputes, hold-ups and litigations result from lack of knowledge or clarity on the correct legal position.
For example, the basic notification 19/65 dealing with drawback on re-export of imported goods was issued on 6.2.1965.
The depreciation method for arriving at the value of second hand capital goods was issued in 1987.
A plethora of outdated notifications deal with re-import of exported goods. Issue of fresh notifications and revised and updated manual of instructions will help the trade attain greater clarity.
The commerce ministry issues a new Foreign Trade Policy book and Handbook of Procedures every year. The finance ministry can also do likewise.
Deora has suggested that there should be a high-powered executive under the finance ministry responsible for only all export related Issues.
In fact, there is a Member (Export Promotion) in the Central Board of Excise and Customs. But, his office is rarely as accessible
or responsive as say the Directorate General of Foreign Trade.
The finance ministry must accept FIEO's practical suggestion and empower the high-powered executive to solve even the individual problems of exporters quickly.
FIEO has highlighted the problems caused by malfunction of Customs EDI systems and plethora of paperwork despite on-line facilities.
Difficulties in getting refund of service tax and refund of accumulated Cenvat Credit are problems that have not received adequate attention.
Huge claims are held up on frivolous objections of purely technical nature. Deora wants service tax refunds to be handled through All Industry Rate of Drawback, a single rate for customs, excise, VAT and service tax and a single Customs/excise bond covering all eventualities instead of bond for each transaction.
FIEO wants continuation of income-tax exemption for export-oriented units, income-tax concession for units exporting more than 75 per cent of the production and waiver of TDS (tax deducted at source) for commission to foreign agents.
FIEO has also asked for continuation of the interest subvention scheme for one more year and interest bearing Exchange Earners Foreign Currency accounts and complained that many proprietorship and partnership concerns do not get good rating from the rating agencies only because of their constitution, which makes it difficult for them to get bank finance.
Another suggestion is to find ways to encourage direct yuan-rupee conversion without an intermediate currency and ways to overcome problems on trade with Iran.
The finance minister should give serious consideration to the suggestions from Deora of FIEO, who has vast experience in championing the cause of exporters since last four decades.