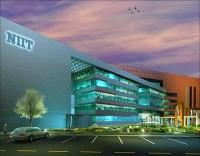 As the finance minister increased the education outlay by 24 per cent, the stocks of education services companies cheered the move, with a few touching an intra-day high by rising between 2.5 per cent and 5 per cent.
For instance, Chennai-based Everonn Education touched an intra-day high of Rs. 593.50, up 4.8 per cent.
Core Project and Technologies saw an intra-day high of almost 3 per cent at Rs. 302.80. Others such as NIIT, Edserv and Educomp Solutions also rose during the day.
The allocation for the sector has been set at Rs 52,057 crore (Rs. 520.57 billion), up from Rs. 31,036 crore (Rs. 310.36 billion) in the previous year.
In the 2010-11 Budget, the outlay was raised by just 15 per cent, from Rs. 26,800 crore (Rs. 268 billion) in 2009-10.
The Budget increased the allocation for Sarva Shiksha Abhiyan, a scheme for providing education to children in school, by 40 per cent, pegging it at Rs. 21,000 crore (Rs. 210 billion) for the next financial year, from Rs. 15,000 crore (Rs. 150 billion) in the current year.
A new scheme was also announced today for 'vocationalisation' of secondary education. Besides, there would be a scholarship scheme for SC/ST students in classes IX and X.
Private sector players have welcomed the Budget and anticipate a larger role for themselves.
"With an increase in the Sarva Shiksha Abhiyan budget, we definitely see a much larger role for the private sector in K-12 and the Teacher Training space built around the public-private partnership model," said Sanjeev Mansotra, chairman, Core Projects & Technologies.
National Knowledge Network, that was approved last year, is targeting to connect 1,500 educational and research institutes by an optical fibre backbone by March 2012.
Out of this, 190 institutes are expected to be linked this year.
Bhupendra Bangari, COO of BDO, a global advisory firm, said, "It is a budget for growth, investment, infrastructure and education."
According to Bangari, the finance minister balanced the fiscal deficit well while providing funds and impetus to investment, infrastructure and education to maintain the India growth story.
In addition, special grants, totalling around Rs 700 crore (Rs. 7 billion), have been announced to recognise excellence in universities and academic institutions.
The institutes to get grants include new centres of Aligarh Muslim University at Murshidabad in West Bengal and Malappuram in Kerala; Kerala Veterinary and Animal Sciences University; IIT-Kharagpur; Rajiv Gandhi National Institute of Youth Development, Sriperumbudur, Tamil Nadu; IIM-Kolkata; Maulana Azad Education Foundation; Centre for Development Economics and Ratan Tata Library, Delhi School of Economics; and Madras School of Economics.
As for skill development, the NSDC (National Skill Development Council) is on track to create a 150-million skilled workforce ahead of 2022.
While Rs 658 crore (Rs. 6.58 billion) was already sanctioned for 26 projects under the NSDC head earlier, the Budget approved an additional Rs 500 crore (Rs. 5 billion) for 2011-12.