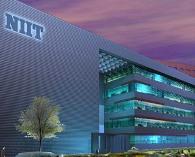 Though the outlay for Sarva Shiksha Abhiyan is retained at Rs 13100 crore, the increase in allocation for education sector by 6% to Rs 36400 is viewed favourably.
Budget Provisions
The budget proposes to increase the allocation for education sector by 6% from Rs 34400 crore in 2008-09 to Rs 36400 crore in 2009-10. Out of this amount, Sarva Shiksha Abhiyan (SSA) will be provided Rs 13100 crore same as in 2008-09 and Rs 1354 crore towards Rashtriya Madhyamik Shiksha Abhiyaan.
Industry Expectation - Partly fulfilled
In the budget 2008, the Government had increased the allocation by 20% at Rs 34400 crore. The industry is expecting such increase in the current budget.
The industry is demanding tax breaks to Companies investing in Education infrastructure so as to encourage fast paced growth in education infrastructure.
Budget Impact:
The increased allocation towards education would have a positive impact on all the IT – Education Companies as this would lead to higher ICT projects coming their way. However, the allocation to SSA and overall allocation is lower than expected. 
Stocks to watch:
NIIT, Educomp Solutions, Everonn Systems
Outlook
On an overall basis the budget has been positive for the Computer - Education companies with the increased allocation to Education. However, the increase in allocation was lower than expectation. The Government is focused on improving literacy and quality of Education.
The spending on education is expected to rise 12-fold per household between FY1995-2025E due to rise in income levels of the Indian middle class.
However, the sector is unorganized with regional content and a large number of regional players with large dependence on government spending and lack of quality education in rural areas. Any delay in the government programme and red-tapism can delay the growth.