We should work in unison to boost growth: FM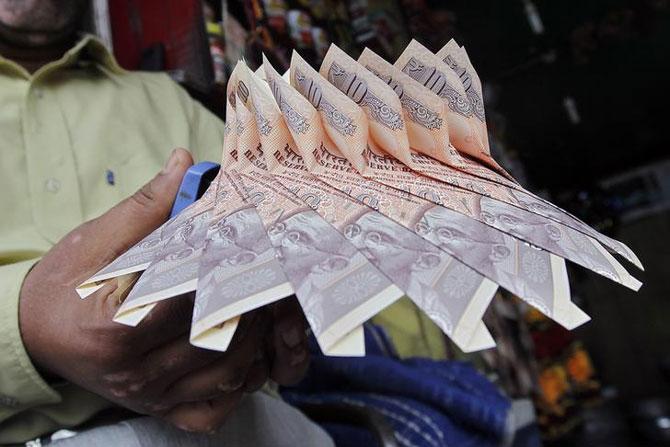 Even as the Centre harped on devolving higher share of funds to states following the recommendations of the 14th finance commission, the latter demanded that they be given more money and the Union government should retain its share of funding for centrally-sponsored schemes in the upcoming Budget.
At the pre-Budget meeting with Finance Minister Arun Jaitley on Saturday, states also sought more funds to pay higher salary to their employees after the Centre implements the recommendations of the Seventh Pay Commission.
States suggested that the Centre should spend more on agriculture. And as a bargain for the proposed Goods and Services Tax (GST), states demanded the Centre should clear all dues on account of phasing out of the Central Sales Tax (CST).
Read our full coverage on Union Budget 2016
Speaking to reporters after the meeting with state finance ministers, Jaitley said he expected states to increase spending on infrastructure and poverty alleviation schemes as the 14th Finance Commission has devolved higher funds to them.
"We expect that those states whose resources have been increased after the implementation of the 14th Finance Commission will spend further on infrastructure creation and anti-poverty programmes since their income have increased considerably," Jaitley said.
"Each state is competing for higher resources, higher investment and they are all geared up to fight this environment of global slowdown so that India remains an economy which is on the move," Jaitley said, adding almost all states have demanded that agriculture be given a boost.
State finance ministers were, however, less conciliatory in their statements and said the Centre should uphold the spirit of cooperative federalism and release more funds.
"As many as 39 important schemes were simply eliminated in the last Budget. These include building of model schools and police modernisation. Now we cannot sit back. We have to build those schools and we have to modernise the police forces, especially in a state where the threat of left-wing extremists exists," said Amit Mitra, finance minister of West Bengal.
Read our full coverage on Union Budget 2016
Tamil Nadu finance minister O Panneerselvam said that his state was adversely impacted because of the "deliberate actions" of the Centre. He said the excise duty of Rs 4 on every litre of petrol or diesel has been converted into a cess.
As a result, the revenue is no longer shared with the state. Similarly, the Wealth Tax, a measure that used to be shareable, has been replaced by a surcharge of two per cent.
Tamil Nadu has 11 MPs in the Rajya Sabha and is opposing the GST Bill. The Jayalalithaa government has hinted that its position on GST is negotiable. Both Tamil Nadu and West Bengal will go to Assembly polls this year. Other election-bound states - Kerala, Assam and Puducherry - also asked Jaitley for higher allocation.
All states demanded that the Centre should spend more to reduce rural distress and drought-like situation in nearly half the districts. Several states, including poll-bound Assam, said Centre should allow them to raise more money from markets. The 14th Finance Commission had recommended that states which have maintained financial discipline should be allowed to borrow 3.5 per cent of the state's GDP, up from three per cent.
"Since we have maintained financial discipline, the government should allow us to increase borrowing limit. This will allow us to raise Rs 3,000 crore (Rs 30 billion) more for FY 2016," said Jayant Malaiya, finance minister of Madhya Pradesh.
States with huge power discom debts also demanded that the methodology for calculation fiscal deficit of states under the fiscal responsibility and budget management (FRBM) Act be relaxed to exclude proposed bonds to be issued by the state government as part of the restructuring package proposed under the UDAY scheme.