BSE's fresh shot at cracking the derivatives market is off to a promising start.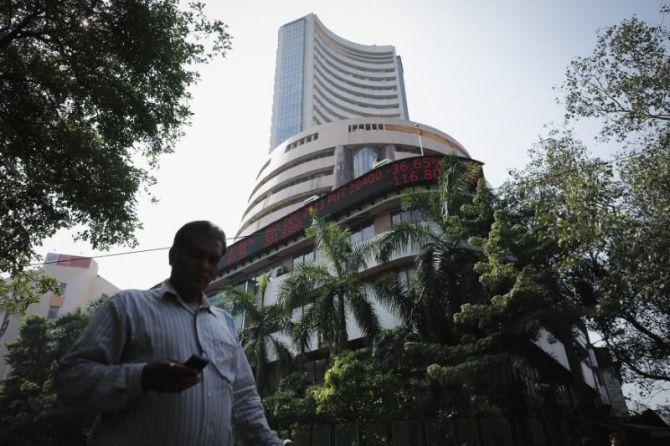 However, Asia's oldest bourse is facing resistance from brokerages with nearly 10 large brokers yet to offer the relaunched Sensex and Bankex derivatives on their platforms.
Many brokers maintain that they are working on the back end to enable BSE derivatives on their apps and websites.
Some said while volumes are picking up, they are still miniscule compared to bigger rival NSE, which is the most-preferred venue for derivatives trading.
Only a few brokers responded to formal queries sent by Business Standard on the issue of allowing BSE derivatives on their platform.
"We are working on it. Our front and back offices are not alive yet for these products and we are working on aligning our internal app. It would be better for the liquidity to pick up so that clients can have opportunities for squaring off their positions. (Otherwise) it is a risk for brokers too," said Nilesh Sharma, executive director and Vice President, Samco Securities.
Sensex and Bankex derivatives were relaunched by the BSE on May 15 with a smaller lot size and a weekly expiry on each Friday to challenge NSE's virtual monopoly in this high-turnover segment.
"One of them (challenges) is the low awareness and participation among traders and investors, as most of them prefer to trade on NSE, which has a dominant position and volume in the derivatives segment," said Tejas Khoday, co-founder and CEO of Fyers, a broking platform.
BSE has been encouraging various market participants and algo-trading community to participate in its derivative segments.
It has also been engaging with data vendors for offering live prices and charts of Sensex and Bankex derivatives on broker terminals to facilitate a faster adoption of its products.
Queries sent to BSE on the issue remained unanswered.
"We are collaborating with our technology partners to ensure a smooth and seamless integration of our systems with the clearing corporations of both exchanges.
"We are also testing and verifying our processes and procedures to ensure compliance with the regulatory standards and guidelines," Khoday said.
In July so far, the average daily turnover (ADTV) for BSE derivatives stood at Rs 2.33 trillion, recording a more than two-fold jump over its previous month's ADTV. In comparison, NSE clocked ADTV of Rs 324 trillion ADTV in July.
Some brokers are of the view that the liquidity in BSE products will increase once larger players start offering the choice to their clients.
"As of now, the liquidity constraints limit use of certain trading strategies.
"However, the situation should improve considerably with BSE option offerings made available on trading platforms by all leading brokers and the growing awareness among investors.
"We are quite excited about the business opportunity and working towards introducing the BSE option trading facility on our trading platform soon," Parminder Varma, chief business officer, Sharekhan by BNP Paribas.
BSE's derivatives segment could also get a regulatory push in the coming months.
In June, the Securities and Exchange Board of India (Sebi) issued a circular mandating stock brokers to offer trading preference.
The circular will be effective from August 1.
The regulator has provided a time period of three months to the brokers for compliance.
At present, clients need to give separate authorisation if they want to trade on different stock exchanges.
Going ahead, while on-boarding new clients brokers will have to register them on all the active stock exchanges after obtaining their trading preferences.
They will also have to offer access to all stock exchanges to their existing clients as well.
The regulator has been pushing multiple trading venues to mitigate cyber security risks and technological risks.
Last month, it made NSE backtrack its move to shift the expiry of Bank Nifty derivatives from Thursday to Friday as it coincided with BSE's derivatives expiry day.