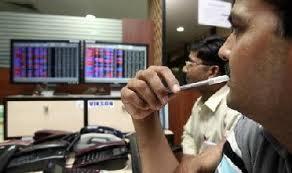 Bombay Stock Exchange has decided to shift 29 firms, including 3i Infotech and CIL Nova Petrochemicals, to the restricted trading segment from next week to ensure safety in capital markets and safeguard the interest of investors.
Besides, National Stock Exchange will move six securities to this category.
Stocks that would be transferred on both the bourses include 3i Infotech, California Software Company, Cambridge Technology Enterprises, CIL Nova Petrochemicals, Green Fire Agri Commodities and GSS Infotech.
These scrips would be traded and settled on trade-to-trade basis (T group segment) with effect from July 7, 2015, the exchanges said in similar-worded circulars.
The decision is a part of a surveillance review and to ensure market safety and safeguard the interest of investors, the bourses said.
The exchanges have asked trading members 'to take adequate precaution' while trading in these scrips.
"Trading Members should note that transfer of scrips for trading and settlement on a trade-to-trade basis is purely on account of market surveillance measure and it should not be construed as an adverse action against the company," the bourses said.
"Further, this is a temporary measure and will be reviewed periodically depending on the market conditions," it added.
Besides, BSE and NSE also issued a list of stocks that would continue in the trade-for-trade segment on their respective platforms.
While BSE has identified 193 companies whose securities will remain under restricted category, NSE has listed 65 companies.