Having begun with a humble background of functioning under banyan trees, India's leading bourse BSE is now eyeing a slot among the world's most technologically advanced exchanges and is targeting ten-times faster trades on its platform within three years.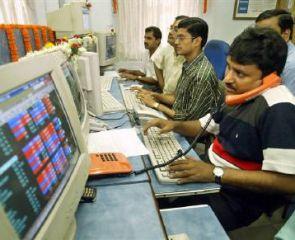 Already, the exchange has made significant changes in its technology and has attained a response time of 200 micro-seconds for trades executed on its platform, BSE CEO Ashish Chauhan said.
The aim is to bring the response time further down to 20 micro-seconds within the next three years, Chauhan told PTI in an interview.
Chauhan is here to participate in a number of business meetings planned in the wake of Prime Minister Narendra Modi's five-day visit to the US from September 26-30.
"Today 200 micro-seconds of response time puts us in top 5-10 per cent of the exchanges of the world in terms of the ability to give he response time. It is not only about the speed but also about scalability that is the ability to take order, he said.
"Today we are able to handle 500,000 orders in a second at the response time of 200 micro seconds. If you are able to take large orders, your response time should not suffer," he said, while adding that proper safeguards are also in place to guard against any risks attached with high-speed trading.
Chauhan said: "We have also implemented a framework that ensures that this is lowest cost, but highest in terms of technology. We have used open source software. We have utilised the technology prowess of India to ensure that we are able to get more from the same hardware.
"We also implemented in April 2014 the new technology we had acquired from Deutsche Boerse and in 5-6 months that it has been in practice our number of orders per day has gone up already three times. Earlier it was 12-15 crore orders on best of the days, and today we are recording 40-45 crore orders a day on a regular basis."
BSE has come a long way in the last 6 months, but it still has a long way to go, he added.
"We must strive, like our regulators, to be at the forefront. At the same time, the potential risks are taken care of. We have put in a system to calculate the value at risk for all our investors on a real time basis, Chauhan said.
"There are more than 2.6 crore investors registered on BSE and anytime they trade our computers calculate the portfolio and the value at risk on a one-day basis, that is how much money they can potentially lose, and that is converted into margin call and only if there is enough margin, the investor and the broker would be allowed to do that trade," he added.
The BSE chief said that Indian capital market was among the most sophisticated ones when it comes to transaction processing.
"After we became automated in 1994-1995, we (India) were at the forefront but then somehow we lost out to some other markets. We are again back in the reckoning with the BSE implementing this new technology.
"Today we are at 200 micro-seconds and within three years time, we should be in the 20 micro-seconds range.
That would put us in top one per cent of the exchanges across the world when it comes to speed and the scalability," he added.
© Copyright 2021 PTI. All rights reserved. Republication or redistribution of PTI content, including by framing or similar means, is expressly prohibited without the prior written consent.