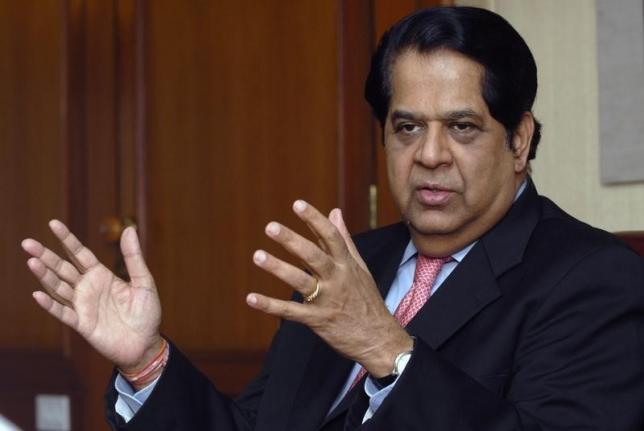 In a major shift from the way multilateral lenders functions, borrowers' interest will be paramount for the $100-billion BRICS Bank as against the common practice of lenders' view getting preference, the first chief on the new institution K V Kamath has said.
Five BRICS nations -- Brazil, Russia, India, China and South Africa -- have come together to set up 'New Development Bank (NDB)', and eminent Indian banker Kamath has been made its first President with a five-year term.
On whether NDB will bring in new members, Kamath said the immediate focus for the Bank is to write its rules and complete other procedures and any decision on expanding the membership would be taken by its Board in due course.
The bank, which will have its headquarters in Shanghai, held its Board of Governors meeting in Moscow on Tuesday and completed its ratification process, a day before the seventh BRICS Summit began here yesterday.
The Summit is being attended by heads of states of all the five BRICS nations, including Prime Minister Narendra Modi.
"Our aim will be that we do not see only from the point of view of the lenders, but also from the point of view of the borrowers," Kamath told PTI in an interview.
Stating that the lenders generally keep their own interest in mind, Kamath said NDB will try to bring in an innovation.
"It is an outcome of several things and it is the result of some very exciting developing countries coming together.
"The governments of these countries felt there was a need and set up this Bank, which shows that the developing world is coming of age and they are finding their own feet," he added.
On his immediate focus areas as the first NDB President, Kamath said, "Innovation is something that we will try to bring about in the working of the multilateral banks.
He said: "One of the areas that we will focus is that lenders want the borrowers to follow a certain timeline. We need to see what innovation is required to ensure that this timeline is met or to try and reduce this timeline. "We will look at product innovation, resource innovation, the delivery innovation and the most importantly the process innovation.
We will look to bring in innovation in the entire process followed in the working of a multilateral bank." Kamath also said that the new bank will strive to approve its first loan before end of the current fiscal. Stating that funding requirements are huge at $1-2 trillion for each BRICS country, Kamath said he sees other multilateral lending institutions such as IMF, World Bank and Asian Development Bank (ADB) as "partners, not rivals" in working for growth of the developing world.
"It will require a lot of cooperation and collaboration with other partners. These partners could be Asian Development Bank (ADB) and other multilateral institutions," said Kamath under whose leadership top private sector lender ICICI Bank transformed banking industry in India.
The NDB is being touted as a major alternative to other multilateral institutions and its $100-billion Contingent Reserve will also help the member countries draw funds in times of short-term liquidity requirements.
© Copyright 2022 PTI. All rights reserved. Republication or redistribution of PTI content, including by framing or similar means, is expressly prohibited without the prior written consent.