Sending money to families in India will get more expensive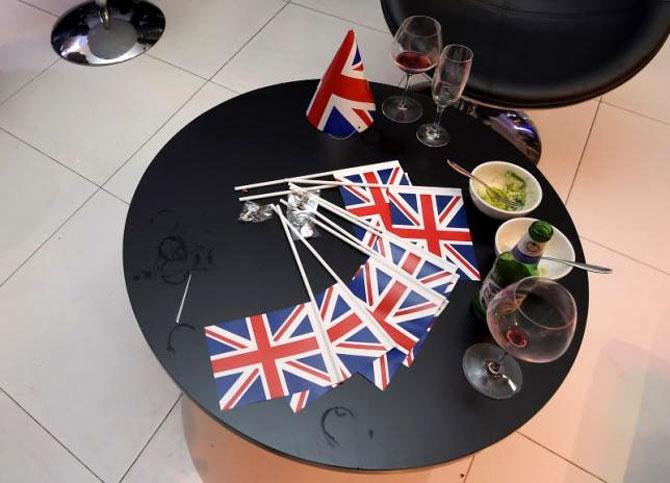 The turmoil arising from Brexit has affected the mood among UK-based NRIs as well, who are struggling to gauge its impact on their personal finances. IT professionals expect an impact over the long-run.
"Many IT multinationals, which had their European headquarters in the UK, may think of relocating to Germany or France, if access to Europe becomes restricted," said Shambhu Kumar, a senior manager with Hitachi Consultant.
If jobs shift, then employees may also have to relocate in their wake, he said. However, he added that much will depend on how strict the visa regime allowing access to Europe will ultimately be.
This sector may also not emerge unscathed, since London is a major global financial hub. According to Ramesh Verma, a business analyst with HSBC in London, "I anticipate that many banks may shift their headquarters from London if they find that access to the single market becomes more difficult, though it is difficult to predict right now how things will pan out."
He, however, added that earlier there was a lot of competition for financial jobs from European applicants. This may come down in the future.
If the pound remains down against the dollar (currently it is down about 8.5 per cent), holidays to the US could turn more expensive. The easy access to European holiday destinations will also turn into a thing of the past. "Many in Britain will now go in for 'staycation', which is a stay-at-home vacation, due to the currency's weakness and travel restrictions that may come up," said Walter Tobias, an Ipswich-based general practitioner.
Those planning to send their children to reputed institutions in the US for higher studies, such as an MBA from Harvard or Wharton, may have to rustle up more money if the pound remains weak.
"This incident highlights the importance of diversifying your portfolio internationally and having some dollar-based assets, especially if you are planning to send your children to the US for higher education," said Vishal Dhawan, chief financial planner, Plan Ahead Wealth Advisors. Even in the past, he said, in case of such black swan events, there is inevitably a flight to the dollar, which is perceived to be a safe haven asset.
Most NRIs expect the inflation rate to increase. "A lot of agricultural produce was imported from the EU. If that stops, or becomes subject to tariff, then food prices will rise in Britain," said Tobias.
If inflation rises, interest rates may follow suit. This is in turn expected to affect mortgage rates. "I fear that the interest rate on my mortgage may rise due to this development," said Charmaine Augustine, a London-based school teacher.
The amount that NRIs remit to India, say, for maintaining their relatives, may have to be increased if the pound remains weak.
"Those of my friends who were planning to buy a home in India are now thinking of deferring their plans, while many who were planning to sell their homes in India are thinking of taking advantage of the pound's current weakness," said Kumar.
There are also fears that tax rates may rise, affecting the salary that UK-based employees take home. Said Amarpal Chaddha, partner and India mobility leader, EY: "Given the economic uncertainty, tax rates may go up which may have an impact on employees working the UK."
Photograph: Toby Melville/Reuters