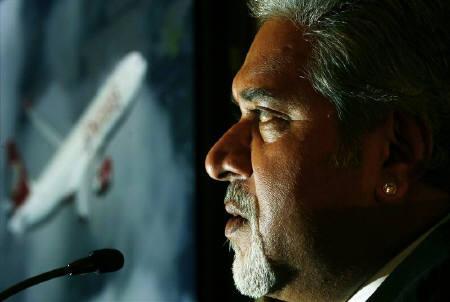 Proxy advisory firm Stakeholders' Empowerment Services (SES) has advised Diageo to renege on its deal with United Spirits (USL) chairman Vijay Mallya, if the former is convinced of the findings in this regard of the forensic report by PricewaterhouseCoopers.
"Should it honour its SHA (Shareholder agreement) or protect USL and its other shareholders? SES is of the opinion that if Diageo is convinced about the findings of report, then in accordance with the fiduciary duty it has to other shareholders, it must renege on its commitment under SHA," the firm said.
In response to queries on the shareholder agreement between Mallya and Diageo, a USL spokesperson said, "UBHL remains entitled under the agreement to nominate one director to the USL board, subject to them continuing to hold at least 1,307,950 shares in USL and Dr Mallya continuing to control UBHL."
Diageo's contractual obligations to support Dr Mallya continuing as non-executive director and chairman of USL are subject to these conditions, as well as the absence of certain defaults by UBHL or Dr Mallya.
"The terms of the agreement are subject to a confidentiality agreement."
Experts said law in India did not recognise a super share or super shareholder. However, indirectly, an individual or an entity can act as a super shareholder by recognising SHAs such as the one between Diageo and Mallya's entities. Also, the law permits that such an agreement remains between the shareholders concerned.
"Such arrangements allows a person or entity to exercise disproportionate authority, as is the case in USL."
The agreement between Diageo and Dr Mallya (UB Group) allows Dr Mallya to remain chairman till he and UB group jointly hold more than one per cent equity and Diageo is bound to vote along.
This effectively makes one per cent ownership equal to 55.78 per cent (assuming Diageo at 54.78 per cent and Mallya at one per cent)," said SES.
It has questioned such provisions of law and especially why such agreements have to remain secret.
"It seems the price paid by Diageo to Mallya was only for sacrificing the economic benefit underlying the shares, as the political rights are retained by Mallya indirectly through the SHA.
Does this not amount to violation of provisions of the Sebi's (Securities and Exchange Board of India's) SAST Regulation, which require that the same price be paid to public shareholders as to the controlling shareholder under an open offer?
"While the public shareholders gave up both economic and political rights, Mallya gave up only economic rights for the same consideration."
SES' report says: "In case USL has not referred the matter to Sebi/ministry of corporate Affairs (MCA) and stock exchanges, (these latter bodies) should seek information from USL and initiate action under the applicable laws, to protect integrity of the market and prevent corporate fraud." MCA and Sebi should both look into the desirability of a secret SHA giving super shareholder benefits to any one shareholder.
In fact, if at all these SHA are allowed, these should be in the public domain and need to be ratified by shareholders, SES added.
Asked if the company had informed the regulatory authorities, the spokesperson added that based on the facts and findings from the inquiry, "the USL Board considered that a legal duty to report various improprieties and legal violations to the relevant government authorities has arisen.
As such, the board of USL has directed the company to report the transactions in question to the authorities, as required under applicable law."