Facebook, Airbnb, Paytm, eBay join the film's cast of brands, look to connect with young audiences.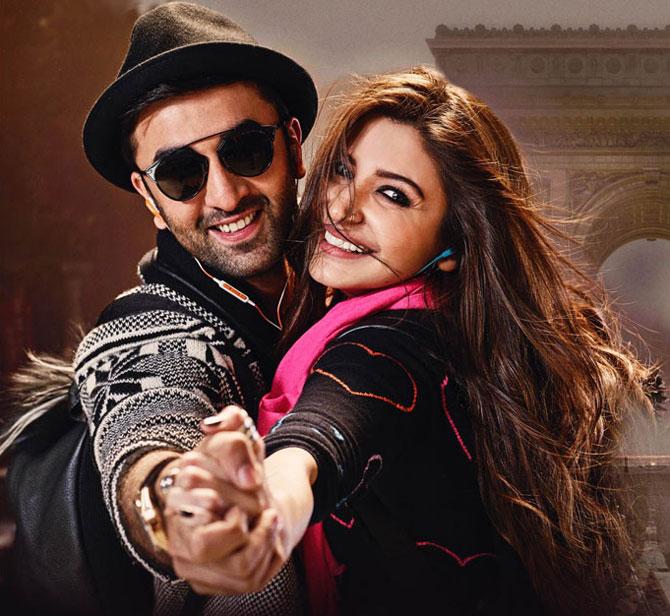 While brand associations have become the norm for Bollywood films, Fox Star Studios took things up a notch with its Diwali release Ae Dil Hai Mushkil (ADHM). With an estimated Rs 25 crore worth of promotional media, the film is hitting the highs even without busting the box office.
Its tie-up with Facebook on a global scale is a first for the social media platform in India and even for Bollywood. Additionally, it tied up with numerous digital entities like e-Bay, Paytm, BookMyShow, Saavn, UCBrowser and Airbnb for promotion and marketing. Although it had traditional advertisers on board, the focus was on new media and their potential youth consumers.
Now digital partnerships are not new, neither is in-film branding. But the strategy adopted by the film and the brands is indicative of how segmentation in film marketing is setting in.
Many of the new and emerging e-commerce and social media players are driving a more sharply defined marketing strategy for the film business. And while ADHM may have netted the biggest bag of brands, Ajay Devgn's Shivaay that released over the same weekend had Gaana.com as a partner, another digital player in the hunt for young listeners.
OUT OF THE BOX-OFFICE MARKETING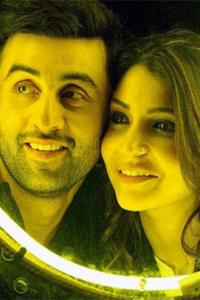 How do films that do not make it to the blockbuster list rake in the moolah? The CII-BCG report on Media and Entertainment (2016) lists commonly used tactics
Create an unmatched in-theatre experience: Audiences are willing to fork out more for a one-of-a-kind movie watching experience. Investing in innovative cinema technologies will ensure that the film stands apart. This will in turn help raise average ticket prices.
Monetise using OTT: In the US film studios have benefited from OTT (over-the-top) players like Netflix and Amazon spending aggressively on acquiring film rights. In India too, Amazon has been on a signing spree, locking output deals with Dharma, Vishesh Film, T-series and Green Gold Animation. Netflix has entered a co-production deal with Anurag Kashyap's Phantom Films.
International box office: Create content that attracts global audiences to drive international box office collections. While top Hollywood movies generate about 60 per cent of their overall box office revenues from overseas collections, the top 10 Indian movies, by contrast, earned just 25 per cent in overseas collections during 2016. Karan Johar's films have traditionally done well abroad, right from Kabhi Khushi Kabhie Gham to Kabhi Alvida Naa Kehna, and the trend seems to be holding up for ADHM as well.
Dynamic pricing: The industry needs to move towards dynamic pricing leveraging analytics and big data similar to the airline model to unlock growth. Few global players are experimenting with this model using many factors which influence demand and willingness to pay such as current capacity, day of the week, time of the day and weather.
Brand associations: There are many new revenue streams, such as merchandise and licensing content for games that remain largely unexplored by the Indian film industry. Globally, top films generate significant revenue from these areas. In India, merchandising is still fairly low-key, but in-film integrations, media tie-ups and promotional tie-ups are becoming sizeable revenue streams. This is true for ADHM too.
"The marketing strategy had two aspects -- reach the primary target group which we identified as 18-25 years, and position the film with festive celebrations. So the communication or the message was all about celebrating the festival and connecting with friends and family which is in line with the theme of the film. The way the message was delivered, through platforms like Facebook, UCBrowser etc, is where we targeted the primary audience," explains Shikha Kapur, chief marketing officer, Fox Star Studios.
On social media, ADHM tied up with Facebook through a unique activity #AeDilKiFacebook where the lead pair were part of an activity that helped renew lost connections through Facebook Live. Similar campaigns/promotions were carried out with Airbnb and Saavn, while UCBrowser was the partner for music launches for select songs.
The film starring Ranbir Kapoor, Anushka Sharma and Aishwarya Rai Bachchan in lead roles opened in line with expectations with Rs 13.3 crore in collection, with multiplex audiences contributing significantly to the revenue. The incremental audiences were roped in through the traditional mass media methods of print, TV and outdoor media.
The cast of the movie appeared on various Hindi GEC shows, including the Diwali special of the Kapil Sharma Show on Sony Entertainment Television. Kapur emphasises that it was important that even through traditional media, positioning the film as part of the festive celebrations was reiterated.
Apart from TV, print and digital, the movie also tied up with Radio Mirchi for a promotional campaign. "It was a nuanced campaign but we went in with the TG in focus and did not spread ourselves thin," adds Kapur. The film has got Rs 25 crore or so in media value (promotion value not revenue) through its various associations. It has collected Rs 53 crore in the first four days in India, and overseas it has collected Rs 45 crore (around $6.55 million). For all those that joined the film's brand wagon, these numbers tell a pretty good story.