Bombay House will be closed for business as it goes for renovation - its first such closure in 93 years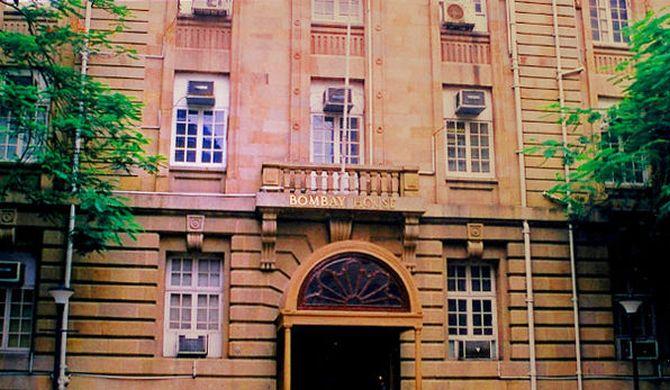 Natarajan Chandrasekaran is known to be a marathon man.
But ever since he has taken over as Tata Sons chairman, he seems to be in a continuous sprint.
Five months after he occupied the corner office at Bombay House, Chandra, as he is popularly known, has decided to renovate the country's largest conglomerate's iconic head office.
The Bombay House, located at Fort, will be closed for business for about a year as it goes for renovation - its first such closure in 93 years.
While over 600 employees will be relocated to other Tata offices in the city, Chandra and his core team will move to a rented address in south Mumbai.
Brinda Somaya of Somaya & Kalappa Consultants has been hired to renovate the headquarters.
"The renovation will create space for collaboration among group companies, a point Chandra has been highlighting a lot lately," says an insider.
The insides will undergo a Rs 80-crore makeover, with hi-tech features such as a digital lobby and space for collaborative meetings.
The lobby would showcase the group's legacy. The façade of the structure, however, would remain the same, as external changes are restricted in heritage buildings.
The building was built by then chairman Dorabji Tata, elder son of group founder Jamsetji Tata.
In 1921, he bought a 21,285-sq ft prime plot in south Mumbai from the municipality for Rs 3.6 crore, as the group was not able to accommodate its growing ventures at its previous office at Navsari Chambers.
At that time, the group ran six businesses - textiles, steel, power, hotel, cement and a bank.
In 1924, a three-storey Bombay House was constructed, according to Scottish architect George Wittet's design.
In 1942, an additional floor was added when J R D Tata became the group chairman.
Photograph: Arunthomasvtt/Wikimedia Commons