Despite markets turning volatile, share sale activity at India Inc has surged to its highest level in five months.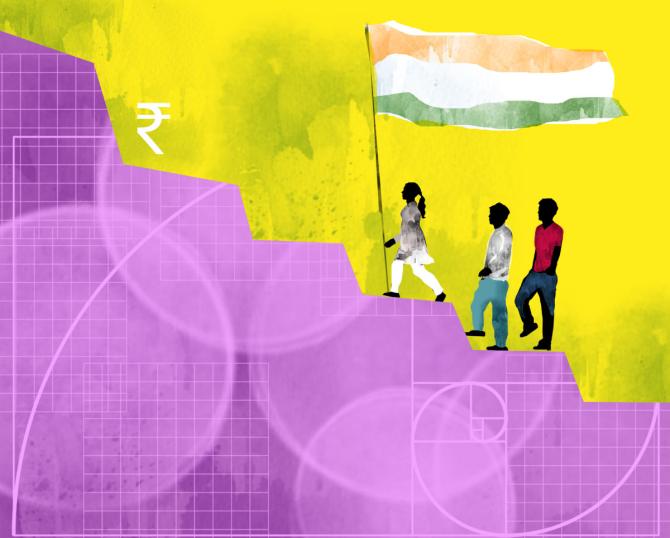 So far in March, promoters, strategic investors and other large shareholders have been able to offload shares worth more than Rs 33,000 crore—the most since November—defying uncertain market conditions.
Both the Sensex and the Nifty are on course to post their fourth straight monthly loss amid headwinds, such as interest rate tightening by the US Federal Reserve and the global banking crisis.
This month's block deal tally is underpinned by the Rs 15,446-crore share sale by Adani promoters in four group companies to US-based GQG Partners.
Besides Adani firms, other large deals include private equity (PE) major Blackstone's 20.5 per cent stake sale in Sona BLW Precision Forgings; Sumitomo Wiring Systems' 3.4 per cent stake sale in Samvardhana Motherson International and PE firm TPG's 7.62 per cent share sale in Campus Activewear.
Domestic institutional investors (DIIs) such as mutual fund and insurance companies as well as foreign portfolio investors (FPIs) such as Fidelity, Societe Generale and Copthall Investment have been among the key buyers in some of the large deals.
Block transactions are privately negotiated deals carried out under a special trading window provided by stock exchanges.
Such deals are typically done at a discount to the market price.
Block deals help a large shareholder divest a huge chunk of shares to institutional buyers.
Bankers said the block deals were enabled by continuing domestic flows into equity markets.
Domestic institutional investors are sitting on investible surpluses thanks to the flows.
"DIIs continue to see sustained net inflows.
"The fund managers can either buy new stock through an initial public offering (IPO) or back the same stocks they have in the portfolio.
"These block deals are either sold by promoters or some PE investors.
"When such a sale happens the stock is listed for a while and it is an evolved story," said Abhijit Tare, managing director and CEO- of investment banking at Motilal Oswal Investment Advisors.
Experts say the large investors are showing interest as valuations have become reasonable following a time correction of 18 months.
"It makes more sense to back a company which is known than gauging a new company which is coming with an IPO.
"And some of the deals have happened in stocks which are not very liquid and when there is a block sale it is easy to make an entry," added Tare.
Through a block deal, an institutional investor is able to buy a large chunk of shares which otherwise is not possible without impacting the stock price.
Pranjal Srivastava, Partner- investment banking, Centrum Capital said domestic investors are more attuned to buying in the secondary market these days.
"Some of these block deals are due to FPIs or domestic entities of foreign institutions diluting their stake in listed entities.
"Domestic investors have been buying.
"If they hadn't absorbed some of the FPI sales the markets would have fallen more.
"They are getting a large number of shares at a lower than market price.
"There will be blocks happening. There is a bit of sellilng pressure on FPIs and at the right price there will be buyers."
While block deals have surged, the IPO markets continue to remain in doldrums.
During the first quarter of calendar 2023, only one IPO of over Rs 100 crore has successfully hit the market.
Investment bankers are cagey when asked about whether the blocks could pave the way for more IPOs.
They say some companies are trying to launch their issues next month and the response to these issues will determine how the course of activity pans out for the IPO market.
"One is not sure whether the environment is conducive for IPOs yet," said Tare.