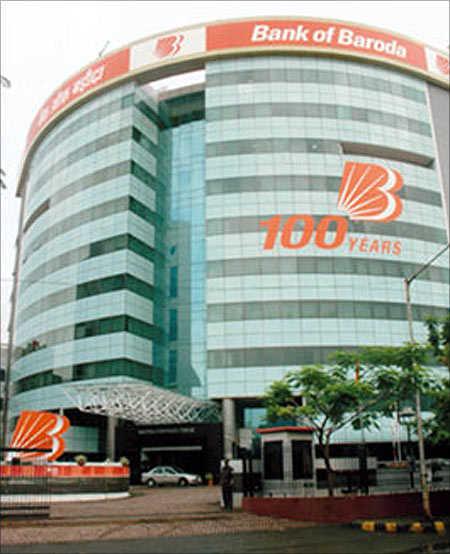 The Supreme Court on Tuesday directed the Special Investigation Team on black money to look into a fresh plea seeking a probe into the recent Bank of Baroda scam case.
A three judge bench comprising Justice A R Dave, Justice Shiva Kirti Singh and Justice A K Goel, asked the SIT headed by former Judge M B Shah, to apprise the court on the progress made in the probe in the scam by the next date of hearing on May 11.
Senior advoocate Indira Jaisingh appearing for petitioner journalist Paranjoy Guha Thakurta said over Rs 6,000 crore (Rs 60 billion) have been siphoned off through banking and hawala channels and were used by black money hoarders to remit huge sums of money abroad on pretext of imports which were fictitious and non-existent.
Senior advocate Dushyant Dave appearing for SIT said that the probe team is already seized of the matter and is looking into it.
He said that fifth probe report on black money has been filed by SIT in sealed cover and court should consider all the reports.
Dave said recomendations were made by SIT to the Central government out of which some were accepted and some were not accepted.
"The court should consider all the reports and ask the government to accept the recomendation, as it is affecting the economy of the whole country.
"Around trillion dollar black money is being investigated," he said while agreeing with the bench to seek instructions regarding Bank of Baroda scam case.
Solicitor General Ranjit Kumar said that government has already enacted black money law and Centre wants the SIT to work.
"We want the SIT to work. We are supporting the SIT," the SG said.
The court on September 3 asked the SIT to submit its fresh report on the progress of its probe and had also asked the Centre to apprise it about the steps taken to implement SIT's recommendations to bring back illegal money stashed in foreign banks.
Earlier, noted jurist Ram Jethmalani on whose petition the SIT was constituted, had accused the National Democratic Alliance government and the previous UPA dispensation of failure to bring back black money kept abroad.
He had also attacked the SIT, saying it is 'loaded with people who are loyal to the previous government'.
Jethmalani had said the July, 2011 judgement has been frustrated by successive governments which have played a 'grave fraud' on the nation and the people.
© Copyright 2022 PTI. All rights reserved. Republication or redistribution of PTI content, including by framing or similar means, is expressly prohibited without the prior written consent.