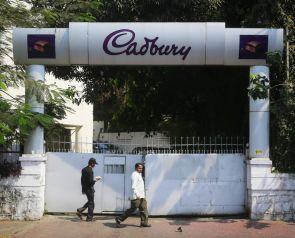 Global confectionery and food major Mondelez International will pay USD 13 million in penalty to the United States government for violating anti-corruption law by its subsidiary, the erstwhile Cadbury India, in getting regulatory approvals for expansion of a unit in Himachal Pradesh.
The matter relates to violation of Foreign Corrupt Practices Act in India by Cadbury India, which had in 2009 taken the help of an agent to obtain "outside assistance" in securing various licences and approvals to increase production capacity of one of its unit at Baddi, Himachal Pradesh.
Passing a "cease and desist from committing or causing any violations and any future violations" order against Mondelez last week, the US Securities and Exchange Commission said Mondelez shall "pay a civil penalty in the amount of USD 13 million (Rs 88.5 crore) to the Securities and Exchange Commission for transfer to the general fund of the United States treasury".
Commenting on the development, a company spokesperson said: "Mondelez International Inc and Cadbury Limited are pleased to have reached an agreement with the SEC to settle charges related to internal controls and books-and-records provisions of the FCPA, without admitting or denying the charges."
The spokesperson further said: "As part of the settlement, Mondelez International Inc has agreed to pay a civil penalty of USD 13 million to resolve the investigation."
Without naming the agent, the US SEC order says that Cadbury India paid him a total of USD 90,666 (Rs 61.70 lakh) for "providing consultation, arrange statutory/government prescribed formats of applications to be filed for various statutory clearances, documentation, preparation of files and the submission of the same with government authorities," for specific licences.
Cadbury had transferred the sum into the agent's bank account, who was a local business person and tile and marble vendor, withholding tax upon receipt of the invoices, it added.
According to the US SEC order, Cadbury India performed no further due diligence on its agent. Other than the invoices from its agent, which contained a description of the specific licences or approvals obtained as support for that invoice, Cadbury India did not receive documentary support and did not have any written contract with him.
"Cadbury India's books and records did not accurately and fairly reflect the nature of the services rendered by Agent No 1 Cadbury did not implement adequate FCPA compliance controls at its Cadbury India subsidiary, which created the risk that funds paid to Agent No 1 could be used for improper or unauthorised purposes," the US SEC order said.
On February 2, 2010, Mondelez acquired Cadbury and because of the nature of the acquisition, Mondelez was unable to conduct complete pre-acquisition due diligence, including anti-corruption due diligence.
"As a result of Mondelez's acquisition of Cadbury stock, Mondelez is also responsible for Cadbury's violations," SEC said.
In addition, Cadbury India's "books and records did not accurately and fairly reflect the nature of the services rendered by agent" and was in violation of the Exchange Act, by "failing to keep accurate books, records and accounts."
The US SEC further said the company also failed to "devise and maintain internal accounting controls that were sufficient to provide reasonable assurances that access to assets and transactions were executed in accordance with the management's authorisation and specifically to detect and prevent payments."
Image: The iconic Cadbury House in South Mumbai.