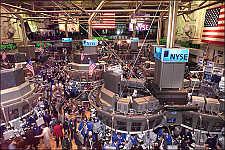 Billionaire investor Paul Tudor Jones, who riled both Wall Street and Main Street when he said that women will never quite rival men in investing or trading, apologised, noting that he has encouraged his daughters to pursue careers on Wall Street.

"Much of my adult life has been spent fighting for equal opportunity, and the idea that I would support limiting opportunity for any segment of society, particularly women, is antithetical to who I am and what I have done," Jones, who runs the $13 billion Tudor Investment Corp, said in a statement. " My remarks offended, and I am sorry."

Last month Jones, who has three daughters, speaking at the University of Virginia, said that having children can turn a woman's attention away from macro trading, where investors seek to profit from moves in currencies, interest rates and stocks.

"As soon as that baby's lips touch that girl's bosom, forget it," he said, according to a video taken at
the event. The
Washington Post
posted the video on its website on Thursday.
A survey commissioned by accounting and audit firm Rothstein Kass shows that women-run hedge funds earned a 9 per cent return in the first three quarters of 2012 while the average fund was up only 2.7 per cent.
Jones, who has been called one of the world's best global macro investors, said his remarks were "off the cuff."
He also said he has encouraged his daughters to follow in his professional footsteps and give macro trading a try. But even in his apology he underscored the difficulty of his line of work.
Global macro traders are on call 24/7, he said, noting that the work "requires a high degree of skill, focus and repetition. And there is no more important time for skill acquisition than the first 10 formative years of a young person's career," Jones said.
"Life events, such as birth, divorce, death of a loved one and other emotional highs and lows are obstacles to success in this specific field of finance but pass with time."