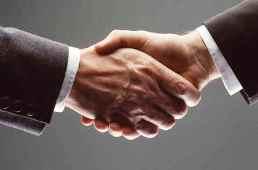 Strategic economic dialogue, improving business relations and gradual balancing of trade dominated the top-level Indo-Chinese bilateral talks today on the sidelines of the ongoing Asean summit.

Both India and China are in Phnom Penh to participate in the two-day East Asia Summit, an offshoot of the Asean meet. China and India, along with the US, Russia, Australia, New Zealand, Japan and South Korea are participating countries in EAS, besides the 10 Asean members.

Even as work is in progress for a hotline between the prime ministers of the two countries, India and China have decided to hold strategic economic dialogue in New Delhi towards the end of this month.

It was decided during a bilateral talk between Prime Minister Manmohan Singh and his Chinese counterpart Wen Jiabao today.

Foreign Secretary Ranjan Mathai told reporters that Montek Singh Ahluwalia, deputy chairman of the Planning Commission, will meet the top representatives of the National Development Reform Commission, a key economic development body of China, for the dialogue scheduled for next week.

Among other issues, the energy sector will be part of the strategic dialogue.

The issue assumes significance as both India and China are likely to import higher levels of crude oil from international markets in the years to come.

Stating that this was the 14th meeting between the two Prime Ministers
in the past eight years, the outgoing Chinese premier said that this might be the last time he would be meeting Singh during his tenure.
While agreeing that they had developed an "equation" and "a system of working together", both the leaders stressed the need for strategic dialogue to boost economic ties.
The overall perspective of the discussion was that there is enough space for the two countries to develop the relations further and work on new areas of co-operation.
Science and technology, culture, maritime, youth exchange programme are among the new areas that India and China are expecting co-operation in, said Mathai, while clarifying that these specifics were not discussed at the bilateral meeting on Monday.
Also, reciprocal visits of regional leaders of the two countries are likely to get a boost to strengthen relations, the foreign secretary added.
During the half-an-hour meeting, India and China discussed bilateral economic cooperation as well having greater trade access in IT, pharmaceutical and the services sectors. Focus will also be on infrastructure to bridge the trade deficit.
China is India's largest trade partner, but the trade deficit between the two is highly in favour of China. While the two-way trade was at $73.9 billion last year, it dipped to $55.6 billion during the past 10 months.
Both the countries want to take the figure up to $100 billion by 2015. The trade deficit between the two countries is pegged at $23 billion.