Global drugmakers, battered by recent intellectual property decisions in India, are girding for a landmark court ruling next week with broad consequences for their ability to sell lucrative patented medicines in the country.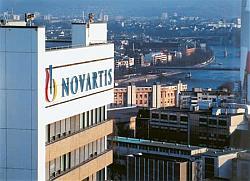 India's Supreme Court is due to decide on April 1 whether or not Swiss giant Novartis AG's cancer treatment Glivec deserves a patent in the country.

"Big Pharma is nervous because nothing has gone in their favour in the recent past," said Ajay Kumar Sharma, associate director of the pharmaceutical and biotech practice at business consultancy Frost & Sullivan.

"With this verdict, at least, things will get clearer about what is the definition of patented medicines."

Paul Herrling, head of tropical disease research at Novartis, said the spate of rulings over the past year curbing drug patents in India was a concern for research-based companies and worrying for the Glivec case.

"Looking at recent cases, the mood in India makes it more likely that we would have a more negative response," he told reporters on Wednesday.

Novartis has been fighting since 2006 to win a patent for Glivec, which many oncologists view as a major advance in treating chronic myeloid leukaemia, which kills 80-90 percent of sufferers, and some gastrointestinal cancers.

India has refused protection for Glivec on the grounds that it is not a new medicine but an amended version of a known compound - a decision consistent with domestic patent law which sets tight restrictions on multiple patents for a drug.

By contrast, in the United States, amended versions can be patented.

Novartis is seeking to overturn a clause in Indian Patents Law that restricts patent protection for newer forms of existing molecules, and next week's ruling could set a precedent for how other similar patent claims are treated.

Ranjit Shahani, vice chairman and managing director of Novartis India Ltd, the firm's Indian unit, said cheap generics had an important role to play once drug patents expired, but the company was concerned about the non-recognition of patents that were ultimately needed to sustain drug research.

Promise and Peril

While Western companies see huge potential in India's rapidly growing $13 billion drugs market, 90 percent of which is made up of generics, they worry that India is failing to recognise valuable medical innovation.

Among Big Pharma's setbacks in the country, India last year allowed local drugmaker Natco Pharma to sell cheaper copies of Bayer AG's cancer drug Nexavar through the controversial mechanism of "compulsory licensing".

A global agreement, known as Trade-Related Aspects of Intellectual Property Rights or TRIPS, allows countries to issue compulsory licences for certain drugs that are deemed unaffordable to large sections of their populations.

Also last year, India revoked patents granted to Pfizer Inc's cancer drug Sutent, Roche Holding AG's hepatitis C drug Pegasys, and Merck &
Co's asthma treatment aerosol suspension formulation. They were all revoked on grounds that included lack of innovation.
In another potential hit, Mumbai-based BDR Pharmaceutical International this month applied for a compulsory licence on a blood cancer drug, dasatinib, sold as Sprycel by US-based Bristol-Myers Squibb Co.
Last month, an Indian government panel proposed that prices of patented medicines be based on the country's per-capita income, a move that would substantially reduce prices of costly drugs made by global pharmaceutical firms.
"In the minds of global drugmakers, the recent developments will definitely hamper India's image," said lawyer Dominic Alvares of S. Majumdar & Co which represents Indian drugmakers.
But he said social justice and the public interest should come ahead of India's reputation as a future drugs market. "The developments would impact reputation but for the sake of reputation, do you sacrifice on public interest?"
Patents Vs. Affordability


In almost every patent dispute, India has held affordability as a key reason to allow generic drugmakers to launch copycat versions of patented medicines in a country where nearly 40 percent of the population lives on less than $1.25 a day.
For example, Natco Pharma was told by the patents office in its compulsory licence ruling to offer generic Nexavar at Rs 8,800 for a month's dose - a fraction of Bayer's price of Rs 280,000. Natco must pay a 7 percent royalty to Bayer.
BDR Pharma, in its application, has offered generic Sprycel at Rs 8,100 for a month's dose compared with Bristol-Myers' price of Rs 165,000.
Generic versions of Glivec, which won its first patent in 1993, cost about $2,500 for a year's dosage in India, compared with nearly $70,000 in the United States where only the branded version is sold.
Discount programmes mean the branded version is available for much less in poor countries. In India, more than 95 percent of patients using branded Glivec receive it free under a company donation scheme, Novartis has said.
US industry groups this month demanded that the United States increase pressure on India to reform high-tech, agricultural and pharmaceutical policies they said blocked export access and damaged patent rights.
"India has essentially created a protectionist regime that harms US job creators" in favour of India's generic drug manufacturers, Roy Waldron, chief intellectual property counsel for Pfizer, said in testimony to a US House panel.
India's $25 billion drugs industry, a major exporter of generics, is growing at 16 to 17 percent a year.
"You can expect more muscle-flexing from the respective countries of the big pharmaceutical companies in the future," Frost & Sullivan's Sharma said.
(Additional reporting by Ben Hirschler in London)