The West Bengal government on Friday said it may participate in the bidding process to acquire Dunlop India in the interest of workers after studying yesterday's Calcutta high court order, which directed the ailing tyre manufacturing company be wound up.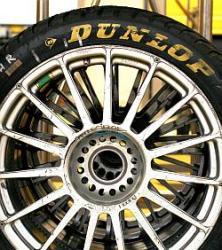 "After studying legal aspects, the state government may participate in the bidding process to acquire Dunlop India. This will be keeping in mind the workers' security," West Bengal Labour Minister Purnendu Basu told PTI.

He, however, said that the government was yet to receive a copy of the order and that a final decision would be taken thereafter.

"After we receive the copy of the order, we will consult the legal experts and examine the legal aspects before deciding on the future course of action," the minister said.

Having led the tyre manufacturing industry for decades, the company went down the slope since late 1990's.

In 2005,
the Ruia Group, led by Pawan Kumar Ruia, took control of the company.
Ruia was not available for comment.
Justice Sanjib Banerjee, while ordering the winding up of Dunlop India yesterday, had directed the official liquidator to take immediate possession of the company's assets and books of records.
E V Mathai and Sons and A K Kundu and Company, followed by 15 other creditors, had moved a winding up petition before the High Court seeking liquidation of the company in 2008 for non-payment of dues amounting to around Rs 1,000 crore (Rs 10 billion).
Appearing for the state, Advocate General Anindya Mitra submitted that the state, which also had claims of around Rs 50 crore (Rs 500 million), would welcome any order that could facilitate the reopening of the company.