Amitabh Chaudhry, who will now head the merged entity, will manage assets under management of about Rs 1.10 lakh crore and an employee base of 23,620 after the completion of the deal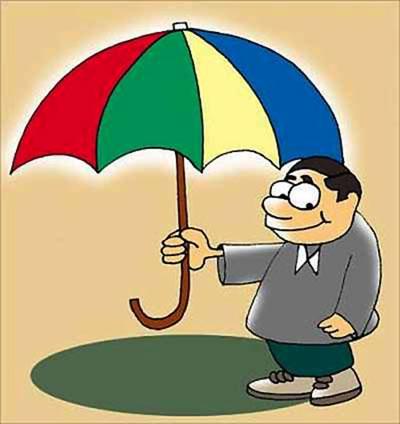 Almost a year ago, Delhi-based Max Life had asked a leading global investment bank to scout for a life insurance company that it could buy to bolster its portfolio.
For a company that has been doing rather well, buying another firm seemed to be the natural way to grow. A year later, however, Max Life decided it would merge with HDFC Life in 12 months, creating India's largest private sector insurance company worth about Rs 65,000 crore (Rs 650 billion).
However, even while it was considering mergers and acquisitions, the Max Group did not rule out strategic alignments. In January, Max India decided on a three-way demerger, in which Max Financial Services, Max India and Max Ventures and Industries became separate companies.
Max Life became a subsidiary of Max Financial Services, with the parent holding a 72 per cent stake, and became the first listed company to focus exclusively on life insurance.
Max Group president Rahul Khosla had told Business Standard then: "We don't mind being a smaller part of larger pie, than being a very large part of small pie".
So, the change of heart from being an acquirer to a candidate for acquisition was not sudden, but strategic. At a press conference on Monday, Analjit Singh, founder and chairman emeritus of Max Group, introduced the person who made the strategic alignment happen, investment banker Srinivasan Balasubramanian.
"Deepak bhai (Parekh) probably showed him both doors when he went to him. But he made a proposal that made good sense for both partners. We have done the right thing for the right reasons," he said, thanking Balasubramanian.
According to insiders, Deepak Parekh, chairman, Housing Development Finance Corporation (HDFC), was approached for the deal initially. Once, he gave his nod, Singh was sounded out. They said though talks began in mid-January, the deal started falling in place from March end. Singh visited the Insurance Regulatory and Development Authority of India (Irdai)'s office to brief it on the deal.
"The idea was to factor in reservations that (Irdai) may have before the final deal was signed," said a person who closely followed the development.
"Structuring this deal was complex and required going back to the senior management on a regular basis," said an insider. The key people in the deal structuring included Khosla, Max Financial Services and Max India MD Mohit Talwar, Max Life MD Rajesh Sud and HDFC Standard Life MD and CEO Amitabh Chaudhry (left).
Besides going through the fine print, Talwar was also involved in bringing various investors of the Max group, such as private equity firm KKR, Mitsui Sumitomo Insurance, Goldman Sachs, on the same page.
"Lot of approvals were required from stakeholders. Before going to the HDFC board on June 17, both the Securities and Exchange Board of India (Sebi) and Irdai had been sounded out," a source said.
What made Max Life attractive was its low exposure to unit-linked insurance plans (Ulips) and good distribution network in north India. HDFC Life, on the other hand, is strong on Ulips and distribution in the other parts of the country. Sources said the two companies complemented each other quite well. And that inspired both Singh (Max) and Parekh (HDFC) to agree.
Chaudhry, who will now head the merged entity, will manage assets under management of about Rs 1.10 lakh crore and an employee base of 23,620 after the completion of the deal.
The next big task for him, as chairman of the Integration Planning Committee, will be the seamless integration of the two. With about 7 million customers (excluding group) to handle and 134,371 agents to manage, Chaudhry will have his hands full. He, however, is not sitting idle. Like he told Business Standard on Monday, the company is open to more acquisitions. Things are just beginning to heat up in the insurance sector.
Illustration: Uttam Ghosh/Rediff.com