State accounts 40-45% of the exports in this leather sector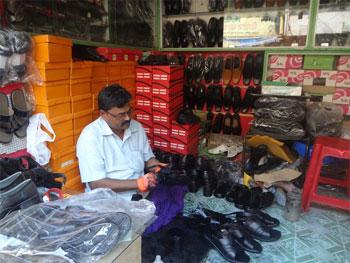 The Maharashtra government's decision to ban beef is going to affect the leather industry in Tamil Nadu, which used to source nearly 40% of bull hides produced in Maharastra, said industry representatives. They feel that the ban will not only increase the price, it will also bring down the production considering import will not be viable and domestic market will not be able to meet the demand.
M Rafeeque Ahmed, president, All India Skin and Hide Tanners and Merchants Association said that Maharastra used to supply nearly two million sheets per annum at All India level, of which nearly 40 per cent sourced by industries which are based in Tamil Nadu.
"Not only the cost of sourcing has gone up nearly 5 per cent, if Maharastra is not going to supply, our production will also come down, considering it won't be viable to import from other countries and domestic market will not be able to match the demand," said Ahmeed, adding that today companies in Tamil Nadu is paying around Rs 800 per hide.
He noted, after Kolkata and Punjab the best hides are available only in Maharastra. Leather industry in Tamil Nadu used to source hides from Aurangabad, Kalyan (near Mumbai) and other places.
The development comes at a time when the industry is reviving. "Now things are looking good and we will close the fiscal with around 15 per cent growth," said Ahmed.
"Some of the cities, in China, which were traditionally in leather industry are now moving towards electronics. These orders are now moving towards India, which is a good news, but the challenge is the production capacity and quality," says Ahmed.
The leather sector, which has been notified as a 'focus sector' in the Make in India programme, is expected to touch $27 billion in the next five years from the current $12 billion. Tamil Nadu accounts 40-45 per cent of the exports in this sector.
Ahmed said that the target includes exports of $15 billion from the current level of $5.91 billion and the domestic market turnover of $12 billion from the present level, includes exports of leather and leather products. The industry recorded a cumulative annual growth rate of 14.77 per cent in the last five years.
The exports of leather and leather products during first eight months of 2014-15 touched $4.45 billion against $3.8 billion in April-November 2013, an increase of 17.18 per cent.