Rents might still rise 10-15% as demand remains high, especially in NCR, Mumbai and IT hubs Bangalore & Pune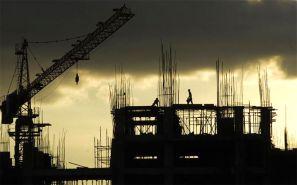 This year, deliveries of houses might exceed the numbers recorded in the last few years. According to estimates, 659,000 units will be added to the residential market this year.
After poor deliveries in successive years, things began looking up last year — of the committed 406,000 units, 71 per cent, or 290,000 units, were delivered, according to real estate research firm PropEquity.
In Gurgaon, 67 per cent (15,196 units) of the committed supply was delivered, in Mumbai 75 per cent (14,140 units), in Pune 75 per cent (44,894 units) and in Noida 49 per cent (18,016 units).
However, despite the projected rise in supply this year, rents might rise, though property prices are not likely to be impacted.
Ashutosh Limaye, head (research and real estate intelligence service) Jones Lang Lasalle, says, "Increased supply in the market won't have much impact on prices, as completed or nearly-completed property already commands a premium and it's not fresh supply.
These are previous projects that will be completed this year." Rents might rise 10-15 per cent, as the mismatch between demand and supply remained, Limaye said.
The demand, especially in the National Capital Region and Mumbai, as well as in information technology hubs such as Bangalore and Pune, is higher than the supply.
With markets expected to stabilise after the elections, the demand might rise further, as companies that put expansion on hold would revive this, said an executive with a leading developer.
Developers are focusing on clearing inventory, rather than new launches. "Most developers have adopted a wait-and-watch policy, with minimal new launches in the election year.
The intention is to clear backlog through various new financing/marketing schemes," says an expert.
Limaye says property prices might rise in the second half of this year, owing to a decline in inventory and increasing input costs.
Samir Jasuja, founder and chief executive, PropEquity, says, "Looking at the slow market conditions, the 71 per cent delivery in 2013 was a good number.
It shows developers are trying to make both ends meet. Even with the increasing cost of construction and high interest rates, maintaining a timely delivery record helps them keep customers' faith intact."
According to consulting firm Liases Foras, for the quarter ended December 2013, the inventory level across the country stood at 30 months, with the Mumbai Metropolitan Region recoding the highest inventory level (46 months).
Inventory is the number of months required to clear the stock at the existing pace of absorption. An inventory level of eight months is indicative of a healthy market.
Jasuja says higher inventory isn't related to delay in deliveries. "The build-up of inventory is on account of large-scale supply additions and a slowdown in the absorption rate, as witnessed in the market. The drop in absorption is due to the turbulent economic