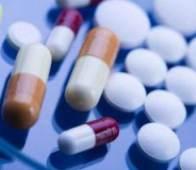 A month ago, Dharmesh Shah had enough time to spare for day-to-day activities of a lesser-known company -- BDR Pharma -- where he serves as chairman & managing director.

However, in the last one week, his phone has remained switched off. He was bombarded by calls from the health care industry across the globe and he was not accessible, even through emails.

Reason: The Mumbai-based mid-sized pharma company has decided to take on global pharma MNCs by challenging patents of their costly cancer drugs in India.

The international health care fraternity is ready to support his fight to make cancer drugs affordable to patients across the globe. About 20 days ago, BDR had filed its first compulsory licence application in India for Sprycel (Dasatinib), the cancer drug owned by Bristol Myers Squibb.

With CL, domestic players can manufacture and market generic versions by paying a royalty to the patent-holding company.

According to Shah, the three-year suffering experienced by his father, who was a cancer patient, opened his eyes.

"I have realised the stark reality in India, where lakhs of patients are struggling as they cannot afford the expensive medicines."

Shah said, "Though we have been in the pharmaceutical industry in India for the last nine years, I felt the need to strengthen our presence in oncology after that incident."

The Rs 1,000-crore (Rs 10-billion) company has four divisions mainly - oncology, neurology, gynaecology and critical care.

BDR believes the company can provide Dasitinib at around Rs 8,000 for a month's treatment against BMS' price of Rs 170,000
per month in India.
Apart from Dasatinib, BDR plans to file CL applications for four more drugs.
According to people in the know, BDR will file CL for Trastuzumab (or Herceptin, used for breast cancer), Ixabepilone (or Ixempra, used for chemotherapy in breast cancer treatment).
However, Shah refused to disclose the details.
Meanwhile, the government is planning to issue compulsory licences to three more patented cancer drugs in India such as Trastuzumab, Ixabepilone and Dasatinib.
"We are expecting a government decision in the next 2-3 weeks," added Shah.
Last March, Hyderabad-based Natco Pharma had won the first compulsory licence in India to manufacture the generic version of Bayer's patent protected anti-cancer drug, 'Nexavar'.
The licence enabled Natco to sell the drug at a price of about Rs 8,880 for a pack of 120 tablets (one month's therapy) as against Rs 280,000, the cost at which Bayer sells Nexavar.
According to section 84 of the Indian Patents Act 1970, Compulsory license can be issued in India if the patented drug is unavailable, unaffordable, or not supplied properly.
BDR is also in the process of launching its new drug in the area of chemo & radiation therapy in India and emerging markets.
The third phase of clinical trials will be conducted in the 3rd quarter of 2013.
"The drugs available in India for chemotherapy are highly toxic in nature.
"We are working on a drug which will be less toxic," Shah added.
According to him, the drug is expected to be launched in 2015 and BDR is looking for a co-marketing strategy for other emerging markets.