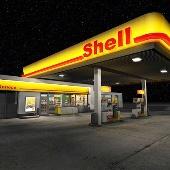 To reduce costs, global oil major Shell will soon transfer additional office jobs from Houston and elsewhere to India and the Philippines.
Royal Dutch Shell has also announced that it would slash 5,000 jobs by year end, including 'hundreds' in Houston as part of a sweeping reorganisation new CEO Peter Voser said is needed to make the company more competitive.
According to internal Shell documents, the European oil giant has been transferring additional office jobs from Houston and elsewhere to India and the Philippines to reduce costs.
The 'migration' programmes affect employees in finance and other support functions, which are being consolidated in 'shared service centres' in low-cost countries to fit the new company structure.
It's unclear how many of Shell's 13,000 employees in the Houston area will be affected by the migration plans.
Partly, that's because company officials are still deciding which jobs will stay or go abroad, and are rolling out the plans in phases that run into next year.
But at least a few divisions in Houston are preparing to be downsized dramatically.
Major oil companies, including Shell, Conoco Phillips and BP have been cutting jobs, capital spending budgets and other costs in response to the global economic downturn that has sapped demand for petroleum products like gasoline and diesel fuel.
And it's nothing new for multinational companies to move US jobs to lower-wage countries to save on labor costs.
But Shell's migration programmes could have broader implications for Houston. Shell, which is based in The Hague, with US headquarters in Houston, has been involved in a major downsizing since Voser replaced Jeroen van der Veer as CEO in July.
By year end, the company plans to cut 5,000 employees, or 10 per cent of its global workforce, under a reorganisation he calls Transition 2009.
The process which merged the company's three upstream businesses into two, expanded its downstream group and added a new projects and technology division trimmed management ranks by 20 per cent and has forced 15,000 Shell employees to re-apply for a smaller pool of jobs.
The company recently told employees within its finance division that some of their jobs are being relocated from Houston and Calgary, Alberta, to 'finance operations centre' in Manila and Chennai.
Spokesman Bill Tanner said foreign shared service centers are key to improving the finance unit's competitiveness.
"Currently, our finance operations are too complex and too costly and this is preventing the finance function from fully contributing value to the business," he said.
© Copyright 2022 PTI. All rights reserved. Republication or redistribution of PTI content, including by framing or similar means, is expressly prohibited without the prior written consent.