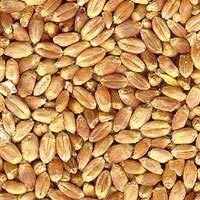 Faced with an annual loss of Rs 76,500 crore (Rs 765 billion), the Indian agriculture industry needs to gear up infrastructure facilities as also the allied food processing industry on a war footing, a top official of National Dairy Research Institute Deemed University, Karnal, said on Monday.
"Out of the loss of Rs 76,500 crore, equivalent to the annual budget of three big states, Rs 52,400 crore (Rs 524 billion) accounts for perishable fruits, vegetables and poultry products. This calls for augmenting infrastructure facilities,including storage and gearing up food processing industry", Dr A K Srivastava, director and vice-chancellor NDRI Deemed University said.
He was addressing the three day 20th Indian Convention of Food Scientists and Technologists in Bangalore with the theme being "Specialised Processed Foods For Health and Nutrition: Technology and Delivery."
The huge loss,despite annual agriculture production of 149 million tons, was mainly due to an inefficient supply chain, very low food processing and huge post harvest loss, he said. "The $26 billion Indian food processing industry, which contributes eight per cent to GDP, needs to be enhanced," he said.
Referring to products like milk, Srivastava pointed out that countries like Netherlands process 100 per cent of milk compared to India, where only 16 per cent is processed,of which seven per cent is curd.
"We need to move forward and achieve that kind of a target", he said. Chennai rates highest in terms of milk consumption as curd at 28.7 per cent closely followed by Bangalore at 23.6 per cent, he said.
Srivastava, who released a souvenir on the occasion,said a national survey had indicated that 70 per cent of the population lack macro nutrients despite enhanced awareness of health foods and that 16.2 million people die of diseases.
There is demand for specialised foods for specific categories of consumers who may suffer from ailments, old age and pregnant and lactating women and also for fortified foods (with vitamins and minerals), he said.
Dr P G Chengappa, vice-chancellor, University of Agricultural Sciences, Bangalore, highlighted the need to develop new agricultural processes in view of the 'changing preferences and changing profiles of the consumers'.
"India, which has the largest youth population, has great potential for processed food products. The food processing industry is in a nascent but vibrant stage here", he said. The industry, fifth in terms of growth potential, is expected to grow between 9-12 per cent in the coming years as against the present 9.9 per cent annual growth.
"Of the total manfacturing sector, only eight per cent goes to value addition and our target is to achieve 35 per cent (value addition) by 2025," Chengappa said.
Despite a favourable Food Processing Policy, the industry faces problems because of lack of infrastructure facilities and highly unorganised structure of food processing units, he said. Scaling up food processing units with enough infrastructure support is inevitable to compete globally.
"However the major challenge is to make the products competitive both in terms of cost and quality", Chengappa said.
"Sourcing the right type and right quantity of raw material at the right time besides having an integrated supply chain management by doing away with middlemen and establishing quality testing centres are essential for growth of the industry", he said.
Dr A S Bawa, director Defence Research Laboratory, Mysore highlighted the need to develop indigenous machinery and technology and then commercialise it to make the products globally competitive.
Around 1,300 delegates are participating in the convention, organised by Association of Food Scientists and Technologists (India), AFST (I).