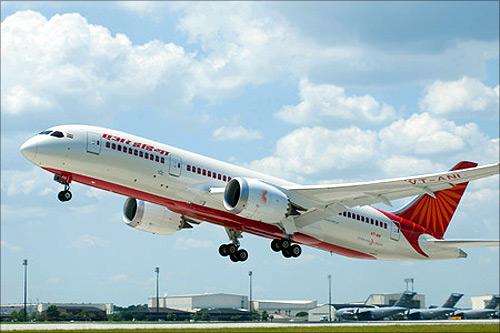 New airlines ramp up operations as they prepare to go toe to toe with incumbents
New airline companies are targeting the Indian summer season to increase their market share, which has been stagnant for some time.
Data from the Director General Civil Aviation shows new airlines like Vistara and Air Asia have decided to increase the number of flights to cash in on a market that has been one of the fastest growing in the world.
Take for instance Vistara, the Tata-Singapore Airlines joint venture which started its operation in 2015, it has decided to almost double the number of flights to 334 in the summer schedule as compared to 176 in the summer schedule of 2015.
Air Asia, which has been struggling to increase its market share, is increasing the number of flights by 66 per cent to 280 from 168 in the year-ago period.
The new regional carriers Air Pegasus and Trujet, which started flying in mid-2015 and have also notched up good passenger growth, are adding 120 and 112 flights, respectively.
"With fuel price at a comfortable level and unlikely to increase in the near future, this summer will definitely see fight a between airlines.
For those like Vistara and Air Asia, this is the first summer when they have read the Indian market properly and are in a better position to challenge incumbents," said a sector analyst.
Vistara has decided to reconfigure its Airbus A320 aircraft, reducing the premium class seating and increasing overall number of seats from 148 to 158 seats after it failed to get desired occupancy.
Air Asia recently rejigged its management structure, with Amar Abrol being brought in as the new chief executive officer, along with two other executives.
With the induction of four new A320 aircraft during the course of the year, the airline will introduce additional new destinations and further increase frequency on existing routes.
By the end of October 2016, the number of flights will be increased by 85 per cent relative to the current schedule.
According to the latest data available, new airlines have a combined market share of 5.4 per cent.
The image is used for representational purpose only. Photograph: Reuters