The industry expects Iran to purchase at least 1 million tonnes this financial year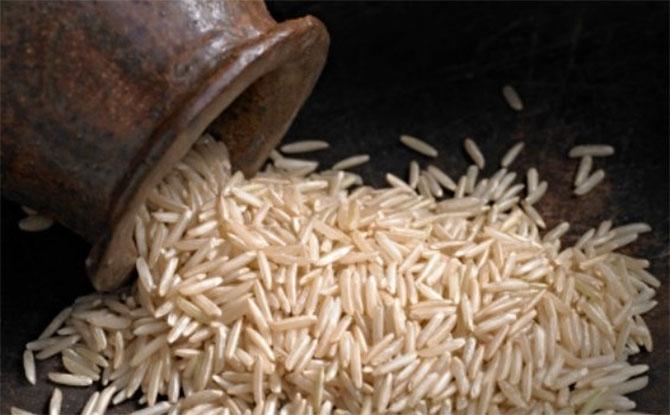 Sowing area under basmati paddy is likely to increase by 25 per cent in 2017 on the back of favourable climatic conditions and forecast of normal rainfall this monsoon season.
The Indian Meteorological Department (IMD) on Tuesday forecasted normal rainfall this monsoon at 96 per cent of long period average (LPA) with 5 per cent of plus and minus error.
Late beginning of rainfall coupled with dry spells in some parts of major growing regions resulted into less acreage under basmati paddy last year.
Rating agency Icra estimates the area under basmati paddy at 1.6 million hectares for the financial year 2016-17, around 20 per cent decline from the level of 2.1 million hectares in the previous year.
"This year, the area under basmati paddy, however, is estimated to rise at least to the level of 2015-16. There are two major factors which would help farmers to bring in the additional area under basmati this year - favourable monsoon and sharp increase in realisation from basmati rice this year," said Gurnam Arora, joint managing director, Kohinoor Foods, producer of Kohinoor brand basmati rice.
"We are confident that basmati rice production and export would also proportionately go up."
Following a sharp decline in acreage, India's basmati rice output is estimated to have declined by over 18 per cent to 8 million tonnes for 2016-17 compared to 9.8 million tonnes in the previous year.
Basmati rice constitutes a small portion of the total rice produced in India. The second advanced estimate of the Ministry of Agriculture estimates India's total rice output to hit the new record at 108.86 million tonnes for the year 2016-17 compared to the final output of 104.41 million tonnes for 2015-16.
While Kharif season contributes nearly 88 per cent of India's overall output, rabi season shares the rest.
Basmati rice has witnessed growing demand from the domestic market for past few years. The international demand, though has remained weak for the last two years, it is expected to witness some uptick from this year onwards on Iran, the largest importer, coming back on procurement from India again.
Basmati rice exports to Iran have started since January–March quarter. The industry expects Iran to purchase at least 1 million tonnes this financial year.
"The Chinese government has identified 14 Indian firms to export basmati rice to that country. Despite the taste being different for consumers, there has been a growing appetite for Indian basmati rice in China. We expect direct export to China to begin very shortly. Currently, India exports a small quantity of basmati rice to China indirectly through Hong Kong," said Rajan Sundareshan, executive director of All India Rice Exporters' Association.
This year, prices of basmati rice have jumped by 50 per cent on the shortage of supply resulting into a proportionate jump in farmers' income. So, farmers would be encouraged to bring in more area to fetch better realisation this year.
The basmati rice industry has witnessed moderation over the last few years on the back of subdued international demand, partly attributable to the delay in resumption of imports by Iran. However, FY17 has seen some stabilisation in demand.
"The industry performance in the current financial year has been encouraging as the growth is supported by an increase in volumetric sales, even while prices have remained under pressure. Going forward, FY18 is expected to witness better revenue growth supported by an increase in average realisations, as paddy prices firm up during the current procurement season," said Deepak Jotwani, assistant vice-president, Icra.
"Moreover, resumption of imports by Iran will also be crucial for driving industry growth in the next financial year."
After declining considerably during the procurement season in FY16, Basmati paddy prices have firmed up by 20-25 per cent across various varieties, primarily due to relatively lower production, in the recent procurement season (October–December 2016). This is likely to push up basmati rice prices in the next financial year.
Overall, the export volume in FY17 is estimated to be around 4 million tonnes (almost similar to the volumes in FY16). However, muted average realisations are expected to keep the value of these exports under Rs 21,000 crore, against Rs 22,718 crore in FY16.
Photograph: Getty Images