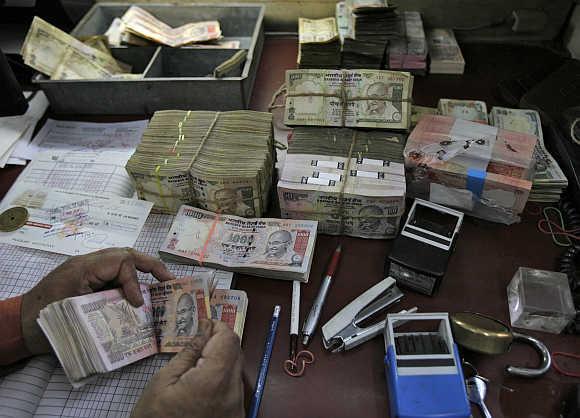 Global financial services major Barclays has maintained its India growth forecast of 7.8per cent for 2015-16, saying strong rise in central government spending is expected to boost expansion in the coming months.
The GDP growth is likely to strengthen, largely driven by an uptick in public spending. Moreover, consumption trends are also expected to remain "generally supportive", Barclays said in a research note.
"Despite a softer-than-expected growth in the latest GDP print, we maintain our FY15-16 GDP growth forecast of 7.8per cent," it said.
"The strong rise in central government spending should help GDP growth to accelerate in second quarter of fiscal year 2015-16."
India's GDP growth rate slipped to 7per cent in the April-June quarter of 2015-16, from 7.5per cent in the preceding quarter. Barclays further said that India's fiscal situation is showing signs of improved health. T
he country's fiscal policy is turning distinctly more growth supportive and is leading a revival in capex cycle, it said.
"The Indian economy is likely to benefit from tailwinds from both monetary and fiscal policy in the coming months," the report added.
On Reserve Bank of India's policy stance, Barclays said that a nascent recovery in economic activity and sharper-than- expected disinflation is opening up space for greater policy accommodation.
"We believe the Reserve Bank of India (RBI) will cut the repo rate 25 bps in the second half of 2015, unless there are major negative surprises in the incoming macroeconomic data or significant stress develops in financial markets," it said.
"A sharp and prolonged period of disinflation and a moderation in inflation expectations could open room for a further 25-50 bps of repo rate cuts in first half of 2016, in our view," Barclays said, adding that "we expect the RBI to cut rates at its next meeting on September 29, and see the risks of another inter-meeting cut".
RBI, which has lowered the benchmark rate by a combined 75 basis points so far this year in three instalments, is scheduled to hold its next bi-monthly monetary policy meet on September 29.